Sharp to Launch 8K TV in Japan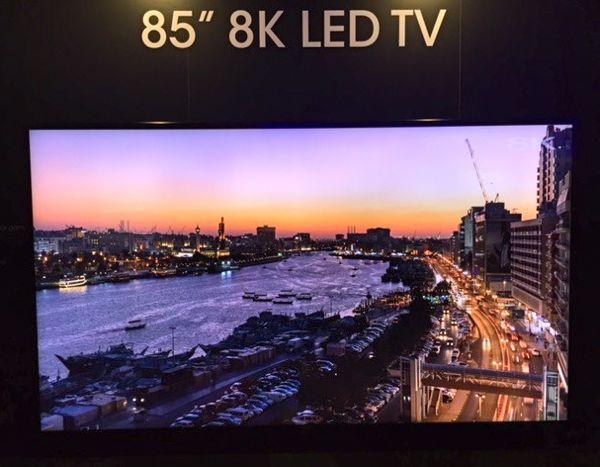 Sharp has announced that it will begin limited sales in Japan of the 85-inch"Super Hi-Vision"
8K TV
it demonstrated at CES in January.
The TV (model LV-85001) boasts a resolution of 7,680 x 4,320 pixels—16 times that of a standard HDTV and four times that of 4K models—and is based on a variant of LCD technology Sharp calls IGZO; it will sell for about $125,000 when it becomes available at the end of October.
Public broadcaster NHK, which announced plans to test 8K broadcasting in 2016 and broadcast the 2020 Tokyo Olympics in 8K, has ordered dozens of the super high-resolution monitors, according to the Japanese newspaper Nikkei.
Sharp anticipates demand from surgeons, who can use the displays to check microsutures, which are hard to see with the naked eye, according to Nikkei. 8K monitors could also be used by museums to display high-definition images.
Sharp plans to sell 8K TVs to consumers by 2018 in an effort to start building demand for the new display technology in advance of the 2020 Olympics.
WHERE TECHNOLOGY BECOMES ENTERTAINMENT