Sharp Is Ready to Receive 8K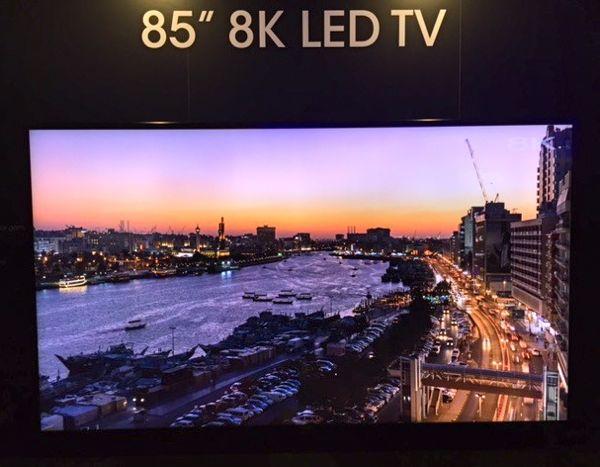 4K TV? Old news. Japanese broadcaster NHK already has plans underway to start 8K broadcasts sometime in 2016. That date isn't far off at all, so there are presumably plans in the works to make TVs that can actually receive those broadcasts.
Sharp is demo'ing such a TV at CES. Its 85-inch 8K LED prototype has apparently been designated by NHK as 8K broadcast -capable. As with most prototypes that get trotted out at CES, not much additional info is available, but here's what we do know. The set has a 12-bit panel with a 120 Hz refresh rate and can achieve 85% of BT.2020 color space. It also uses an RGB LED backlight—the first set I've seen to use such tech since Sony employed seperate red, green, and blue LEDs for its first full-array local-dimming LEDs many years back.
WHERE TECHNOLOGY BECOMES ENTERTAINMENT