Seen at CEDIA 2010 Page 2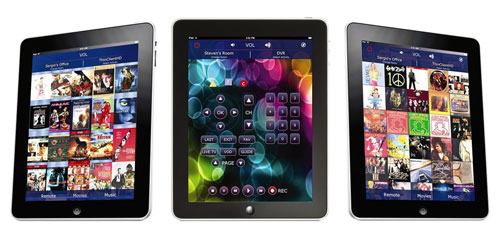 Audioholics Unite
CEDIA is one of the few places where you can gather and meet with like-minded people interested in high-quality audio to go with — and also sometimes without — their video. Industry veteran Sandy Gross, of Polk Audio and Definitive Technology renown, used CEDIA to launch his latest speaker venture, GoldenEar Technology. To judge from both the demo I sat through of the new Triton Two tower ($2,500 per pair), a model that incorporates a high-velocity folded-ribbon tweeter, and the buzz on the show floor, it looks like Gross is off to another impressive start. [Editor's note: S+V will post the exclusive first test of GoldenEar speakers soon. The review is by Al Griffin, and test bench measurements are done by Brent Butterworth.]

Also impressive was the new sub-$2,000 ElectroMotion ESL towers from MartinLogan (available in March 2011). I've long been a fan of the transparent, airy electrostatic panel sound of MartinLogan speakers, and these towers bring that sweet sound at a much more affordable price point. According to ML, the ElectroMotion ESL is "the most affordable full-size XStat electrostatic transducer ever designed." And there you have it — another CEDIA notch has been added to the tradeshow belt. Next up: CES in January! Can't wait!