Samsung Wows CEDIA with The Wall & Stunning 8K Demo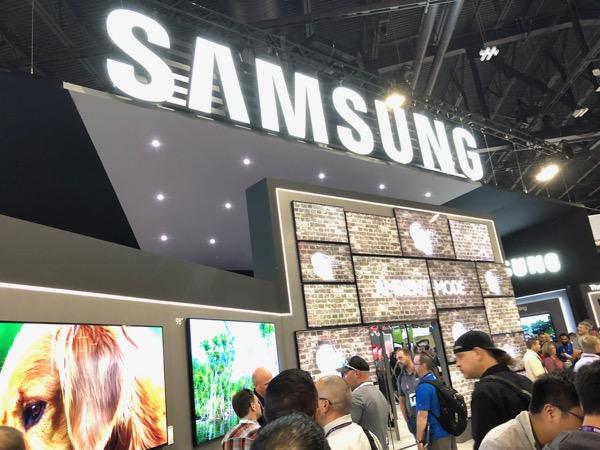 Samsung again showed "The Wall," its impressive 146-inch (diagonal) Micro-LED display. When I asked the price, was quoted $400,000, which was quickly followed up with, "But that includes installation!"
Samsung also showed off its full lineup of current 900-series 8K QLED displays, including its two biggest models, at 82-inches ("almost" affordable at $10,000) and 98-inches ($70,000...ulp!). The latter looked absolutely stunning with a true 8K source acquired from NASA.
A neat feature of big 8K displays, on demo in Samsung's theater booth is the ability to show four 4K images at the same time. While this requires outboard equipment at extra cost, and likely custom installation, you could watch four different ball games at once, or four different movies if you're really adept at multitasking and pressed for time!
WHERE TECHNOLOGY BECOMES ENTERTAINMENT