Samsung UN46D6000 LED LCD HDTV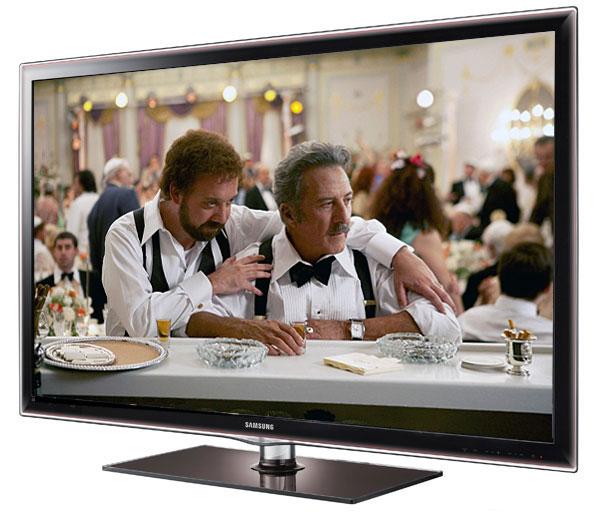 Price:
$1300
At A Glance:
Exceptional color and detail • Deep blacks • Non-uniformity clearly visible in letterbox bars and dark scenes • Smart TV functions well implemented
The Samsung UN46D6000 LED-edgelit LCD TV is among the best-selling flat panels from several retailers, and for good reason—it's a superb performer in almost every respect. Out of the box, it turned in the most accurate measurements of any TV I've ever reviewed (that is, after I selected the Movie picture mode), its color and detail are exquisite, its blacks are very deep, and the Smart TV online content looked better than I've seen from most displays. The only real fly in the ointment is the non-uniformity of illumination in dark scenes and letterbox bars, which is endemic of just about all LED-edgelit LCDs. But if you can get past that, the UN46D6000 is an exceptional value I would recommend to anyone looking for a flat panel on a budget.
Features
The UN46D6000 is an LED-edgelit LCD TV, which, in this case, means the illumination is provided by white LEDs at the left and right edges of the screen. (In some LED-edgelit LCDs, the LEDs are at the top and bottom or on all four sides.) The refresh rate is 120Hz, and the set offers Auto Motion Plus frame interpolation, synthesizing new frames to display between the actual frames coming from the source device in order to combat motion blur. However, this also causes a side effect called the "soap-opera effect," because it makes movies look like they were shot on video. Fortunately, you can turn frame interpolation off if you like, though I prefer the sharper motion detail it provides.
Another feature designed to reduce motion blur is called LED Motion Plus, which flashes the LEDs on and off in groups from top to bottom in sync with the frames. This reduces the amount of time each frame is visible, but it also darkens the picture a lot, and I couldn't see much difference in motion detail turning it on and off, so I left it off.
Samsung has come up with a concept called Clear Motion Rate (CMR), which attempts to quantify the effect of panel refresh rate, LED flashing, and video-processor speed together. For the D6000 LED LCD, the company claims a CMR of 240, but the meaning of this number is unclear. Samsung calls it a "relative scale," but relative to what? The company hasn't told me yet. As soon as it does, I'll update this review accordingly.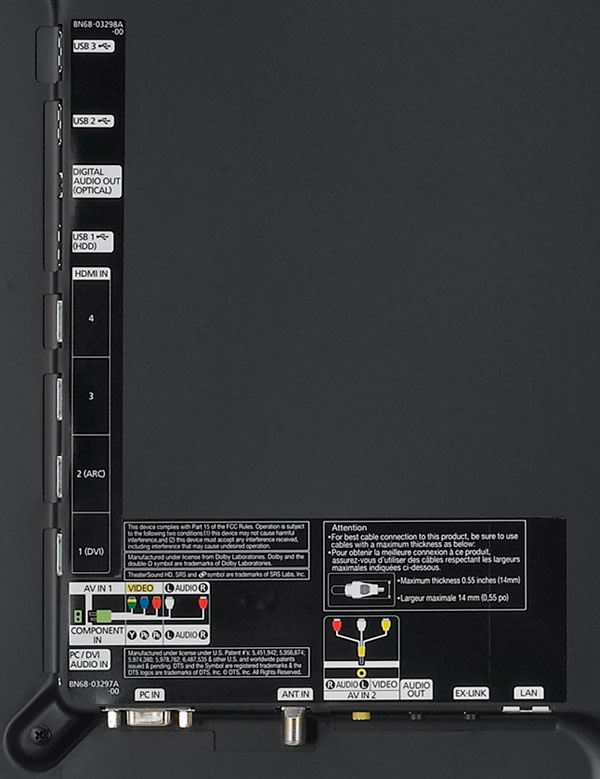 One of the primary features of this set is its Smart TV capabilities, which means it can access various online content sources via downloaded apps as well as media files stored on any device connected to your home network. It also has a USB port to which you can connect a USB storage device such as a hard-disk drive that holds video, audio, and/or photos.
To help with setup, the UN46D6000 provides two internal test patterns—one for setting Brightness and Contrast and one for setting Color and Tint. And an RGB-only mode is extremely helpful in setting Color and Tint—simply set this control to Blue-only, which displays only the blue channel of information, and set the Color and Tint so the bars look indistinguishable. This is far better than the blue filter glasses you get with most setup discs, which can be very inaccurate, especially with LCD TVs.
Geeky features include 2- and 10-point grayscale calibration controls, though this is among the most accurate TVs out of the box I've ever seen, so the 10-point controls are completely unnecessary. Of course, don't try to adjust either set of controls without the requisite training and equipment.