Test Report: Vizio E601i-A3 LCD HDTV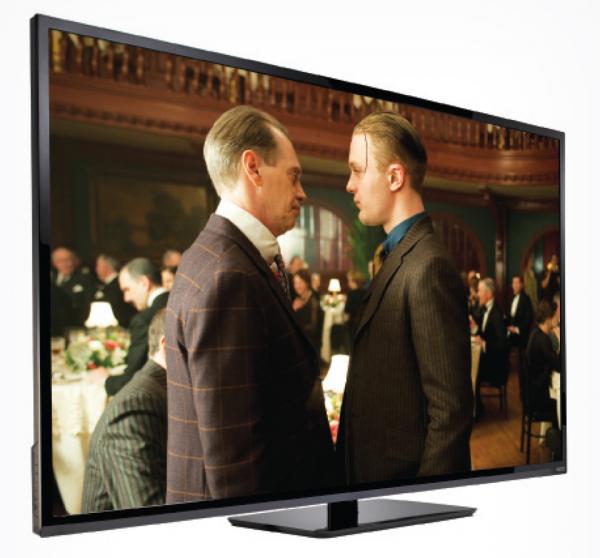 Black Friday — the day after Thanksgiving, and the biggest shopping day of the year. It's a day when hordes of Americans head out to the local mall or Walmart, ready to fill their carts and, if necessary, take you out should you stand in the way between them and a good deal. TV maker Vizio has traditionally released a new model or two just in time for Black Friday — often at prices well below the norm for sets in their category/screen size. The E601i-A3, a 60-inch edge-lit LED LCD, was one such special, having reportedly sold for $699 on that day — a price that is, well, insane. But now that the E601i has bobbed back to a more real-world, though still very affordable, $999, it's time to check out how it stacks up against the competition.
Vizio's sizeable 60-inch screen sports what the company calls a "Razor" design. This basically means it has a slim bezel and an under-2-inch depth. The set's A/V inputs, which include 4 HDMI jacks and a pair of USB ports, are all located on the rear panel. The E601i's screen has a reflective coating, although glare from overhead lights didn't prove to be much of an issue. I found myself more annoyed by glare coming off of the screen's bezel, which has a highly reflective gloss-black finish.
The E601i counts as one of Vizio's "Smart TV" offerings. In this case that means it connects to a home network via wired Ethernet or Wi-Fi, and streams content from a wide range of services, including Netflix, Hulu Plus, Amazon Instant Video, Vudu, and M-GO (a forthcoming movie/TV show pay-per-view portal). On the audio front you get Rhapsody, Pandora, iHeartRadio, and TuneIn Radio, while Social media apps include Twitter and Facebook.
With some TVs, accessing Web content can involve navigating through several menu layers, which is a drag. But Vizio makes access easy via its App Deck, a scrolling menu bar at the screen's bottom that pops up when you hit the "V" button located at the remote control's center. The deck comes pre-loaded with a range of apps; you can edit the order of these, or delete certain apps altogether and add new ones from the Yahoo! Connected TV store (the deck can hold a total of 17 apps). You can also create separate user profiles; this lets you store a custom App Deck setting for each family member, which can be called up by entering a 4-digit passcode.
Vizio's remote control is a dual-faced handset with a traditional button layout on one side and a QWERTY keypad on the flip to enter search keywords, etc., when using apps. I liked that its regular side provides keys located up top to directly access Netflix and Amazon. I also liked the feel of the rubbery keypad(s), which had the added benefit of helping it stick in place when it was set on a coffee table. What I didn't like about the remote was its lack of backlighting; this, in combination with the crowded button layout on both sides, made using it a hassle in a dim or dark room. Unfortunately, Vizio doesn't provide a remote control app for iOS or Android — something that would give you an option other than reaching for a flashlight.