Roundup: Super Soundbars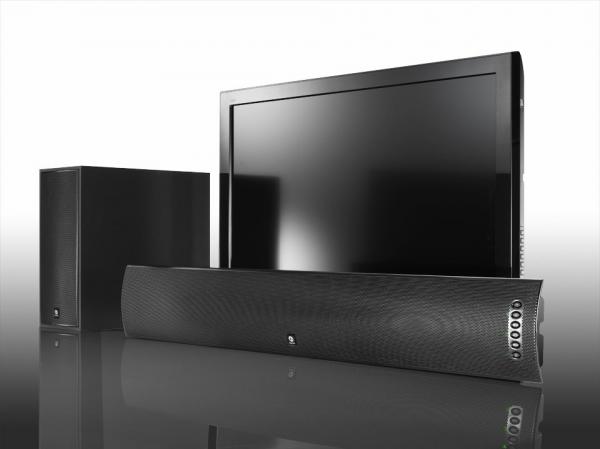 For many years, the mantra in hi-fi design was "bigger is better." Your system didn't measure up unless you had a lofty stack of electronics and your speakers were tall enough to be called towers. Today, the reverse is true. It's a post-iPod world, where smaller is cooler. The iPod also advanced the notion that electronics don't have to be complicated; convenience is the new norm. Along the same lines, wires are considered to be distinctly old-fashioned in today's smartphone-driven environment.
Because they adhere to these principles, soundbars are leading the way toward home audio's future. They consolidate many bulky cabinets into one or two small ones. They offer simplicity and convenience by eliminating complicated speaker hookups. And in some cases, they use wireless technology to further simplify things.
A good soundbar consists of a slim cabinet with easy audio connections that can be wall mounted. Most also come with a no-fuss-no-muss wireless subwoofer. The question is: Has audio fidelity been hopelessly compromised in the rush to satisfy trendy design goals? To find out, we rounded up five inexpensive soundbar/subwoofer systems and put them to the test.
One of them - the Boston Acoustics TVee Model 30 (above), the priciest unit we looked at - performed well enough that it earned our Certified & Recommended badge for 2011. But read on in the attached gallery, and you're sure to find a model that suits your budget and needs.