Rebel Without a Cause
In Rebel Without a Cause, James Dean captured the nation's attention with a performance that still electrifies the screen decades after his untimely death. Its archetypal coming-of-age drama involves three high school students whose seemingly idyllic suburban lives crack under the weight of teenage angst and rebellion in post-war America.
I hadn't seen this classic film in years and viewing it now, at this stage in life, I have a profound appreciation for it, not just for its themes but for the aforementioned performance by Dean as well as his co-stars Natalie Wood and Sal Mineo. The movie has a timelessness that transcends the boundaries of its period as it speaks to the institutions of family, social acceptance and the innate need for love, understanding and friendship.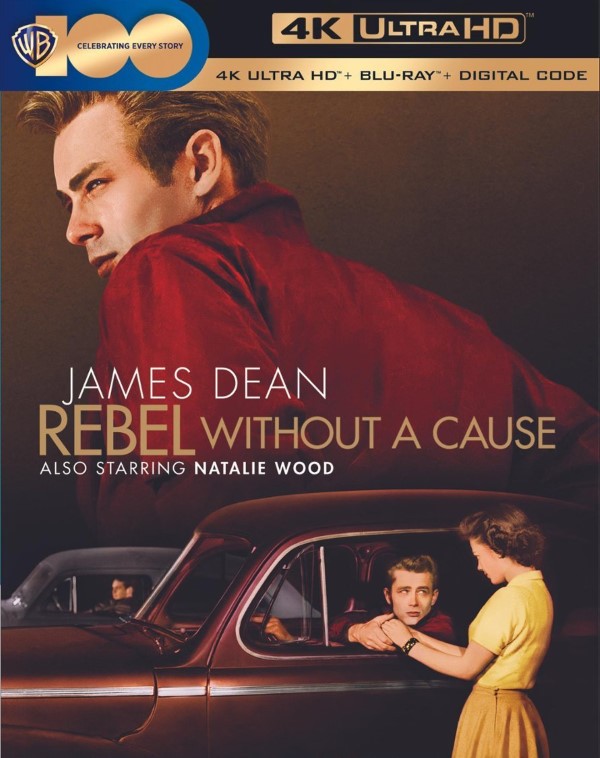 This is a visually compelling film that benefits from the 4K treatment. In Ultra HD, ample amounts of detail can be seen both in wide-angle and close-up perspectives, imparting a discernible increase in depth. The high level of resolution yields imagery that in many respects "lifts the veil."
The sequences inside of the police station and later in Judy and Jim's homes reveal the varied texture in the wooden surfaces, while the beautifully framed exterior shots prove equally rewarding. Blacks exhibit exemplary dynamic range and appear deep and rich without compromise. Shadow detail is impressive and readily conveys strong dimensionality during the scenes shot in darkened locations and uneven light.
Colors are beautifully reproduced, while whites and grays appear gradational and vibrant. The scene during the demonstration in the observatory appears quite dimensional, as the rich, interstitial blacks and stages of gray/white against the background of space show off the spot-on application of HDR. I did notice during several scene transitions that the image momentarily takes on a rough, washed-out appearance, which is fleeting but apparent and worthy of note.
More isn't always better, and this film's audio elements don't contain the sort of abundant sonic detail that would allow for a busier object-based Atmos track. Its use of audio objects in the height plane is limited to low-level music score enhancement.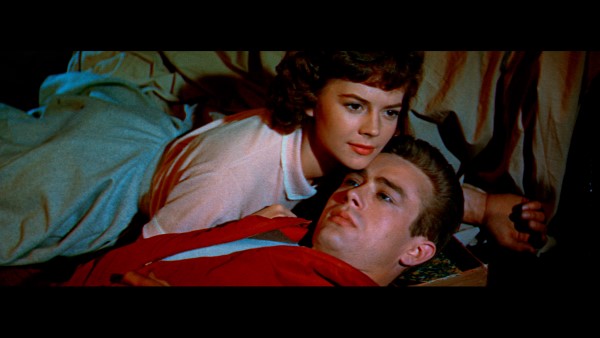 The rest of the mix features excellent clarity, imaging and dialogue reproduction across the front channels, while the surrounds create an enveloping presence. This Atmos listening experience broadens the soundstage without detracting from the essence of the source material.
The legacy bonus features include an audio commentary, two featurettes, screen/wardrobe tests and deleted scenes. A digital code rounds out the package. If you're a film enthusiast, this release is simply a must-have.
Ultra HD 4K Blu-ray
STUDIO: Warner, 1955
ASPECT RATIO:2.55:1
HDR FORMATS: Dolby Vision, HDR10
AUDIO FORMATS: Dolby Atmos with TrueHD 7.1 core
LENGTH: 111 mins.
MPAA RATING: PG-13
DIRECTOR: Nicholas Ray
STARRING: James Dean, Natalie Wood, Sal Mineo, Ann Doran, Corey Allen, Edward Platt