Q Acoustics Goes for 'Bigger Sound' With New 3000i Speaker Series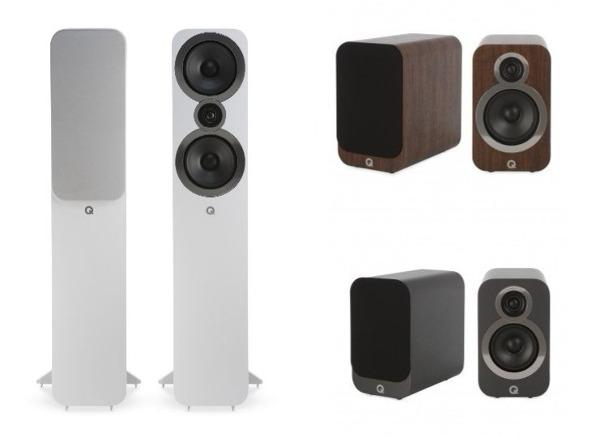 U.K.-based Q Acoustics has announced a new speaker series that builds on the company's 3000 series by borrowing technology from the $5,999 flagship
Concept 500
speaker, winner of the
2017-2018 EISA Award for Best Floorstanding Loudspeaker
.
Due out in May, the new 3000i series comprises the 3050i tower speaker ($799) and two bookshelf models — the 3010i ($249) and 3020i ($299) — all said to benefit from upgrades that enhance the sound of the original 3000 series.
All three models are two-way, bass-reflex designs that mate a 0.9-inch tweeter with a 4- (3030i) , 5- (3020i), or 6.5-inch (3050i) woofer. Bass limits are 65, 64, and 44 Hz, respectively, with a sensitivity rating that goes from 86 to 88 to 91 dB (1-watt/1 meter).
At 10 and 11 inches tall, the 3010i and 3020i bookshelf models were built slightly taller and 25 percent deeper than their predecessors to extend low-frequency output. Other enhancements, include the use of P2P (Point to Point) internal bracing, first employed in the Concept 500, to minimize vibrations that can mar sound quality. The bracing is used in all three models.
Q Acoustics engineers went a step further with the 40-inch-tall 3050i tower speaker and installed HPE (Helmholtz Pressure Equalizer) Tubes originally designed for the Concept 500 inside the cabinet to reduce resonances caused by standing waves.
Four finishes are available for each model: Gray, walnut, black, and white.
For more information, visit qacoustics.com.