Puro Offers 15% Discount on Kid-Safe Headphones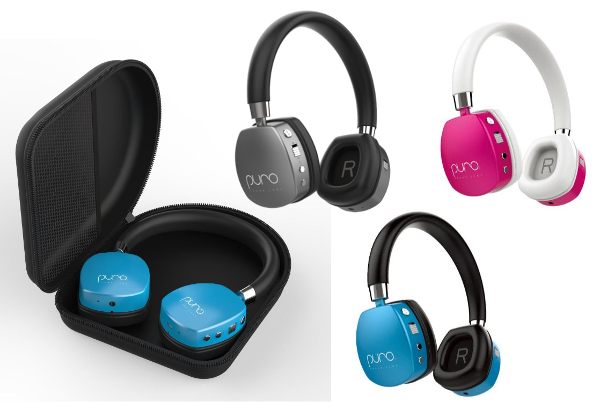 Puro Sound Labs, the San Diego-based maker of
kid-safe wireless headphones
, has announced a 15% Valentine's Day discount on its PuroQuiet noise-cancelling headphones, which limit volume to prevent hearing damage.
The discount is available starting Thursday, February 6 and runs through Monday, February 10.
With the discount, the on-ear headphones cost $85 and include a 30-day money-back guarantee; they're offered in blue, gray, or pink and include a carrying case. The headphones support one-touch Bluetooth pairing with iOS and Android devices.
Puro Sound uses DSP technology to limit maximum volume from exceeding 85 dB, a level audiologists consider safe for up to 8 hours of listening. The headphones also provide up to 22 dB of active noise cancellation (ANC) to reduce outside noise; the headphone's ear cups are said to provide 82% noise isolation (at 1 kHz) on their own without noise cancellation.
As hearing loss reaches epidemic proportions among headphone-wearing teenagers and young adults, the World Health Organization estimates that more than a billion young people worldwide are at risk of hearing loss. Puro Sound points to research showing that one in five teens suffer from some form of permanent hearing loss, a 31% increase since the mid-90s.
For more information, visit purosound.com.