Puro Sound's Latest Kid-Safe Headphones Boast Active Noise Cancellation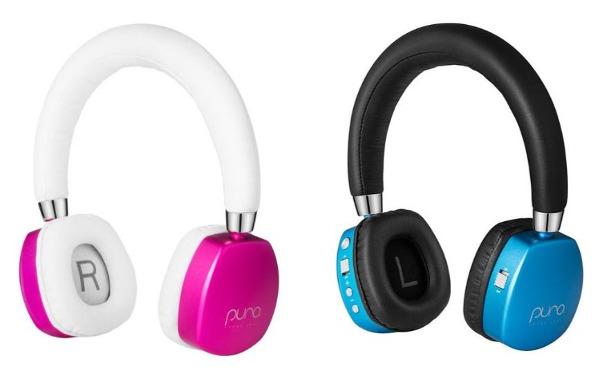 Puro Sound Labs, the San Diego-based company "dedicated to fighting the growing epidemic of noise-induced hearing loss," today expanded its line of volume-limited headphones for kids with a wireless over-ear model featuring active noise cancellation (ANC).
The addition of active noise cancellation in the new PuroQuiet ($200) is intended to improve the child's listening experience by suppressing ambient noise levels in loud environments by up to 22 dB, which is in addition to the 82% isolation provided by the headphones' plush noise-isolating ear pads.
The Bluetooth-enabled headphones boast a rated wireless range of up to 30 feet and incorporate a number of features found in the company's original kid-safe headphones, including DSP-enabled volume-limiting that protects the child's hearing by restricting the maximum volume to 85 dBA, the "safe level" recommended by the Hearing Health Foundation, OSHA, and the World Health Organization.
Other features include a sturdy aluminum construction, a high-sensitivity microphone for taking calls or online gaming, and a rechargeable lithium-ion battery rated to last up to 16 hours with ANC engaged and 22 hours without ANC.
The PuroQuiet headphones are available in blue with a black headband and pink with a white headband and come with a carrying case, backpack clip, USB charging cable, and a minijack audio cable that can be used for wired listening when the battery is charging.
"Studies show that listening to music above 85dB for extended periods of time can cause permanent hearing damage, and the louder the volume, the quicker the damage can occur," explained Puro Sound Labs founder and CEO, Dave Russell, who started the company after learning that his young daughter had hearing damage that was likely caused by loud headphone listening. "We want kids to enjoy great-sounding music, but we also want to be sure that they are listening at safe levels."
For more information, visit purosound.com.