Onkyo TX-NR636 AV Receiver Page 2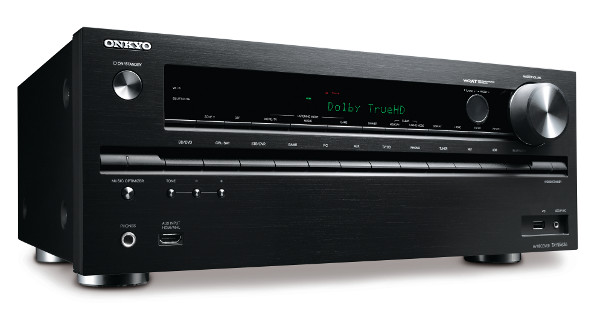 Sounding It Out
Today, most of what influences any receiver's intrinsic sound quality is its amplification, and in this regard the relatively affordable TX-NR636 scored high. (Just as I expected: Popular-price and even frankly cheap receivers are, as a class, impressively good amplifiers these days&mcash;much better than they were a generation ago.) The Onkyo had no difficulty achieving realistic listening levels on natural acoustic music, even superbly recorded multichannel music like Elgar's Symphony No. 3 on a Chandos SACD (worth a listen if you want to learn where Darth Vader's theme came from), with all the clarity, depth, tonal extension and balance I'd expect from this demanding disc. And the receiver easily reproduced rock at any levels I'd ever ask of it.
The TX-NR636's surround palette is comparatively basic, which I count as a good thing. Beyond the Dolby and DTS rosters, there's a Theater-Dimensional mode I found quite inoffensive, as well as a TV Logic one I quite liked for routine broadcast/cable fare. There's also a Mono setting; however, this is all-channels mono rather than the center-steering option I favor for classic film sound. Of course, the newest Onkyo decodes all the latest surround options. A busy DTS-HD Master Audio soundtrack like the one on Battle: Los Angeles sounded fully realized and hugely dynamic. For just one example, in the running-fight sequence across chapter 10, the Onkyo managed high-impact dynamics, wide-ranging and well-localized spatial effects, and easily intelligible (though consistently clichéd) dialogue throughout.
For its video processing, the Onkyo relies on Marvel Qdeo silicon, so it was no surprise to find that the receiver passed our basic battery of video checks for converting lower-res or non-HDMI inputs to HDMI, at least as far as 1080p. This chipset also incorporates Onkyo's "Insta-Prevue" feature, first introduced in 2012, which lets you see all active HDMI inputs in "live" thumbnails (about 4 frames per second); you can select among them using the remote's cursor keys. This is cool, but when I factored in the added remote-button moves, I didn't find it any faster in the actual switching than most AVRs without this feature.
Ergonomics
Otherwise, I gave the TX-NR636 a mixed Ergonomics score. Menus blinked up and down with satisfying speed, and once I got past the labeling confusion, they proved easily navigable. I found Onkyo's new, more compact remote to be just OK: Readability is only decent, there's no illumination, and you have to re-press the "RCV" remote-mode key after any input change in order to return to receiver-control, as opposed to other-component mode, a layout that always annoys me. The TX-NR636 includes built-in Wi-Fi, which worked fine in my studio, and Bluetooth but not Apple AirPlay wireless functionality. I couldn't get the receiver to pair with my iPhone 5s, which has paired with many other units, or with another music player—but whether the fault was mine, the Onkyo's, or the environment's, I can't say.) The receiver's DLNA streaming worked reliably, played all my hi-res FLAC files , and sounded great, with the slightly sluggish navigational response and cumbersome search option that are usual among streaming AVRs. (The receiver is also said to be capable of playing DSD and Double DSD files via the network/DLNA connection).
That's a lot of stuff right there, and there's plenty more—without even mentioning 4K, be it upscaled or passed through. Onkyo's newest receiver combines all of this with fine amplification, effective video processing, fresh-baked HDMI 2.0, and very decent usability, all at a more-than-fair price. Which is pretty much what we expect from Onkyo every year.