Onkyo and Pioneer AV Receivers Get Dirac Live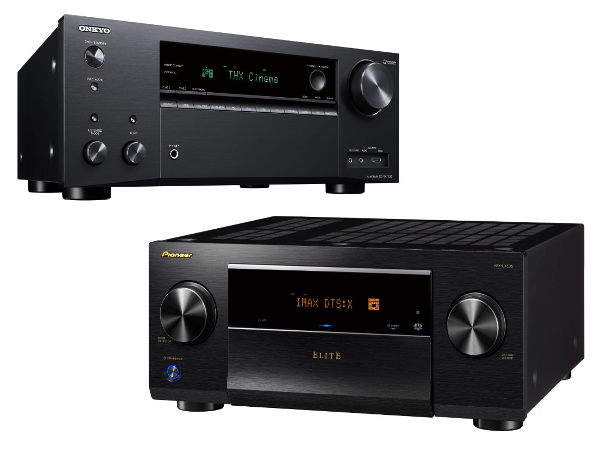 Dirac Live, the sophisticated speaker setup/room correction system developed by Swedish technology company Dirac, is for the first time making its way into the mainstream AV receiver (AVR) brands Onkyo, Integra, and Pioneer Elite.
The processing technology, which has been largely confined to more upscale preamp/processors such as the Rotel RSP-1576MKII and NAD M17 V2, is the latest tech feature to be added to the following AVRs — all new models: Onkyo TX-NR7100 ($1,099) and TX-RZ50 ($1,399); Pioneer Elite VSX-LX305 ($1,199) and VSX-LX505 ($1,499); and Integra DRX-5.4 ($2,000) and DRX-3.4 ($1,299).
Dirac Live uses patented impulse-response technology to analyze the interaction between speakers and room acoustics and then optimize audio quality to produce "more balanced sound, enhanced clarity, improved intelligibility of vocals and music, and more accurate staging."
In his review of Monoprice's $4,000 HTP-1 surround processor, Kris Deering wrote: "This was my first experience using Dirac Live in my own theater, and I was impressed not only with the results, but the high level of customization it offered." He went on to say that the Dirac technology is similar to the room-correction systems Audyssey and ARC (Anthem Room Correction), but corrects both frequency response and impulse response in the time domain, and provides adjustable target curves. "It's also the only solution I know of that can correct more than two subwoofers automatically with full time-alignment support," he noted.
"Mainstream consumers are demanding premium audio more than ever before," said Dirac VP Erik Rudolphi. "Onkyo, Pioneer, Pioneer Elite, and Integra recognize that the highest quality can be achieved through sophisticated room correction software like Dirac Live — which impacts sound quality even more than any hi-res audio format. In collaboration with four of the industry's most iconic brands, Dirac is proving that the world's best room correction software is not just for audiophiles. It's for everyone."
Rolf Hawkins, product manager at VOXX International's Premium Audio Company, which markets and sells Pioneer and Pioneer Elite brand products and recently completed the acquisition of the Onkyo and Integra brands, added: "We couldn't be more excited to offer to our legions of loyal customers the tremendous advantages that Dirac brings to our new lineup of AV Receivers in 2021."