Onkyo and Pioneer Receivers Get AirPlay 2 Update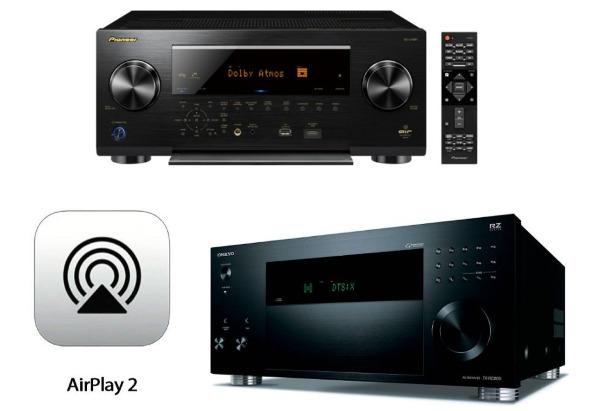 Onkyo and Pioneer today announced the release of a firmware update that enables AV receivers from both brands to use Apple's AirPlay 2 wireless platform to stream music from an iPhone, iPad, or Mac to speakers around the house and use Siri voice commands to control compatible products.
The update applies to Onkyo's TX-8270 stereo receiver and 11 AV receivers and processors: the PR-RZ5100, TX-RZ3100, TX-RZ1100R, TX-RZ920, TX-RZ830, TX-RZ730, TX-RZ630, TX-NR787, TX-NR686, TX-NR585, and TX-L50.
For Pioneer, the update applies to the SX-S30 stereo receiver and eight AV receivers: the SC-LX901, SC-LX801, SC-LX701, VSX-LX503, VSX-LX303, VSX-LX103, VSX-933, and VSX-S520.
To update a network-connected receiver, navigate to the system setup menu and follow the instructions or visit onkyousa.com or help.pioneerhomeusa.com to download the update and install it manually.
WHERE TECHNOLOGY BECOMES ENTERTAINMENT