Nexia Smart Home Control System Page 2
Some of the newly supported Z-Wave devices that are great additions to the Nexia ecosystem involve water. The Fibaro Flood Sensor, for example, saved my butt a few weeks ago when it notified me—in the middle of the night—of a leak in the HVAC closet. Also Nexia certified are GoControl's Smart Water Flow Detector, which does wholehouse monitoring of water flow, and FortrezZ's Water Valve and water sensors, which can shut down the main water supply in the house if it detects a leak. Nexia recently introduced support for Rachio's Smart Sprinkler Controller; watering your lawn and garden can be scheduled and modified if the Nexia system is programmed to do so, based on sensor inputs or overall system mode.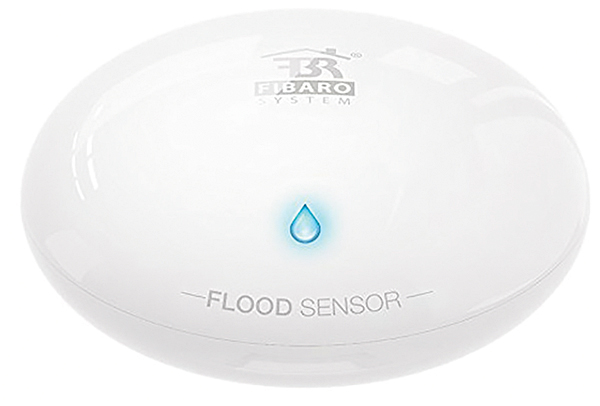 Voice-recognition control is another hugely important area of focus for Nexia, both through smartphones and the recent addition of integration with Amazon Echo, which allows you to turn on or dim lights, or adjust the thermostat, simply by saying, "Alexa, turn on the front porch light" or " Alexa, set the thermostat to 68 degrees." Geofencing, another cool feature Nexia is working on, tracks when your phone leaves or enters a predefined area in order to trigger automation routines, such as turning off all the lights. At press time, it was available in beta-testing mode.
Next Up for Nexia
Nexia offers some devices under the company's own name, including two cameras, a doorbell sensor, and a handheld controller. The cameras can use Ethernet or Wi-Fi, and although both models are touted as being wireless, neither is battery powered—so you have to plug in a power supply and cord. The Nexia WCO100NX ($199) is an outdoor camera with a user-selectable max resolution of 640 x 480 at 30 frames per second, and it can be programmed to automatically record for a set period of time when motion occurs. The Nexia WCW200NX ($179) is an indoor camera with a user-selectable max resolution of 1280 x 720 at 30 fps.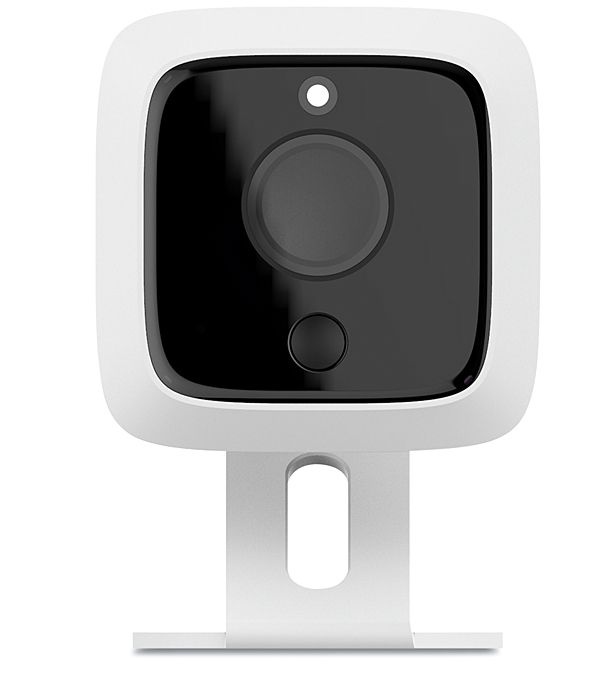 The monthly Nexia subscription includes 250 megabytes of recorded video storage. You can add up to 2 gigabytes of storage for an additional $1.99 per gigabyte (per month). For me, 40 seconds of video recorded by the outdoor camera during the day generates a file that's approximately 35 MB. The night vision capabilities of the WCO100NX aren't that great, so the same length of recording might be only 15 MB. You can access stored recordings anytime and download them, if you want, to make room for more. You can also access live views of the cameras. These cameras—plus a couple of indoor, outdoor, and pan/tilt models from Verizon—are the only ones currently supported by the Nexia system.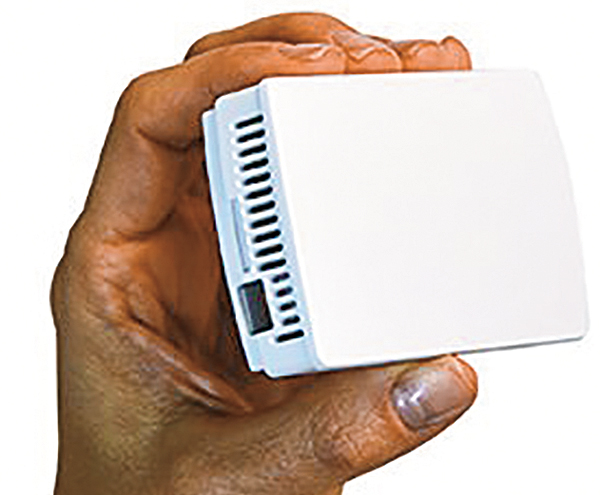 The Nexia Doorbell Sensor ($45) is a simple Z-Wave device that connects to a standard wired doorbell and notifies the Nexia system whenever the doorbell rings. As with most other sensor inputs, this can be used to trigger all sorts of automated events, such as initiating the recording of an outdoor camera by the door. The Nexia One Touch controller ($99) is a cool handheld remote with a monochrome LCD. There are five capacitance touchbuttons along the right side of the screen that are used to select the programmable options listed on the screen. Three capacitance buttons along the bottom allow you to switch among three available screens; consequently, the controller offers a total of 15 selections. It's battery operated and about the size of a single-gang wall plate (although a little thicker), so it could be mounted unobtrusively in a convenient spot on a wall without running wires.
Of course, there's the diminutive standalone Nexia Bridge that the company sent me, designated the BR100 ($87). Physically, it hasn't changed much since the Schlage LiNK days, and it has retained a very unusual internal feature along the way: a 9-volt battery connection. This makes it possible to easily take the Bridge around your house when you're adding remotely located Z-Wave devices (without having to plug the Bridge into an AC outlet). When I used the Trane XL824 thermostat's built-in Bridge, I had to bring the receiver for my Linear Z-Wave Garage Door Opener into the house so it would be closer to the Trane in order to make the initial Z-Wave identification in the system.
In Your Interface!
You can't accuse Nexia's user interfaces of being overly complicated or unnecessarily cluttered—and I like that. I like it a lot, in fact. The iOS and Android apps operate in the same manner, and they work in both portrait and landscape orientations, regardless of the size of the device. Lots of other systems' apps are designed to look good on a straight-up smartphone, but they don't have dedicated tablet apps, so the interface looks clunky when magnified 2x.
Another aspect I appreciate is the use of color- and often shapechanging icons for displaying device status. Locked door locks, for example, are represented by a small, gray, padlock-shaped icon that changes to a red, visibly unlocked padlock icon. Bulb-shaped icons for lights don't change color or brightness, but they do have little wavy rays that emanate from the bulb when the lights are on. The garage door icon shows a red garage with an open door, which turns into a gray garage with a closed door. This may seem like something small and not worth talking about, but such visual indicators make the system much easier and quicker to use after the initial learning curve is overcome. (They also make the learning curve a lot less steep.)
Programming the system isn't quite as visual, but it's made incredibly easy by an interface that walks you through each step and provides drop-down menus listing devices or services that are available for the particular automation you're trying to put together. The basic automation format begins with "If this happens," and that statement can include multiple "or" triggers. (If motion is detected or if water is detected…) "Do this action" is the next step, and it can include multiple "and" actions. (Turn the light on and Turn the siren on…) Last, there's the menu for "Then do this," which allows you to set a delay time before multiple additional actions take place. (Then 1 hour, 30 minutes later, turn off the light and lock the door…) People who are really into programming will probably get annoyed with the drop-down menu structure because it can be a little slower to use than, say, a dragand-drop setup. But it's so easy to use, there's nothing much to forget. That means you don't have to learn everything all over again six months after the system is installed when you want to add a Z-Wave light switch and include it in an automation.
The biggest issue I had with the Nexia system (regardless of Bridge type) is that it requires an always-on, 24/7 internet connection because the smarts of the system reside in a Nexia server somewhere, not in the Bridge itself. There are two downsides to having this cloud-based system architecture. One is the delay in time between pressing an icon (to turn on a light, for instance) and the action occurring. This is likely more of a problem for me than most, because my satellite internet connection's latency typically ranges from 700 to 1,100 milliseconds. The larger consideration with cloud-based automation: What happens if Nexia decides to shut the whole thing down? (Can you say, "Revolv"? How about "Staples Connect"?) At the moment, there's also no way of backing up your system programming, either. So if the opposite happens—as in, your standalone Bridge or thermostat with Bridge fries—you'll have to re-create your entire system's setup. One positive note, though, is that if your internet goes down, your Z-Wave door locks and thermostat devices will still function.
Conclusion
As you've probably noticed, I prefer smart home systems that are locally run. The trouble is, there aren't that many no-internet-required systems out there. (Vera is one of the few exceptions.) I'm not partial to paying monthly fees, either. Nexia defends the subscription not only because of the services it provides (HVAC monitoring and video storage) but also because it's one of the keys to the company's longevity. After all, there have been an almost frightening number of inexpensive hub manufacturers that have come and gone, in many cases because the companies ran out of money to continue. I'm not here to sell you on a Nexia subscription. It's still painful to contemplate, but Nexia's point is very valid. You want the company behind your smart home system to continue to exist after you've gone through all the investment, time, and effort to purchase devices and program the system to your liking.
Aside from those two complaints, I must say that overall, I really liked the Nexia smart home system. The dual DIY/DIFM install and setup possibilities give it a broader appeal than the more DIY-targeted systems. Importantly, Nexia's user interfaces and menu-based programming are targeted at a broader audience, too, rather than solely at smart home "enthusiasts" (a.k.a., geeks). It's not the flashiest of systems. It's not pushing the boundaries of smart home automation. Instead, Nexia is a solid, reliable system that's a breeze to set up and super easy to use. In fact, you could say that, thanks to the icons, it's sometimes fun to use. If you're more interested in the home part than the smart bits of your smart home, Nexia is an excellent choice.