Lutron Sivoia Motorized Shade System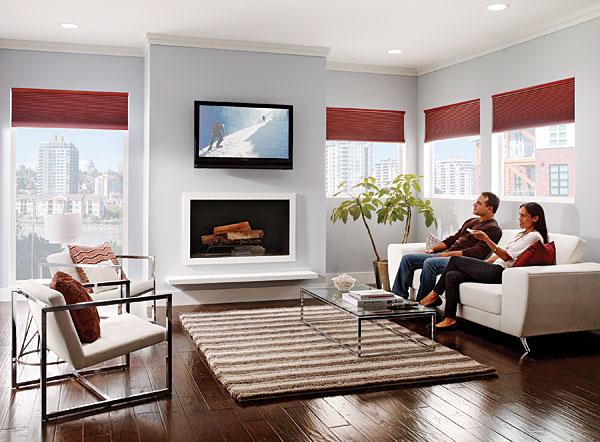 Price
: $10,000 (23 shade system)
At A Glance
: Up to three-year battery life • Extremely quiet operation • Simple installation
Of all the "this is the coolest damn thing I've ever seen" things a home theater/wholehome automation system can do, the one that is consistently the most mesmerizing, most envied, coolest "coolest damn thing" is the control of motorized window treatments. (Although it sounds like something a doctor would prescribe for sick building syndrome, window treatments is the term people in the know use for what you and I would call curtains, blinds, and shades.) If you've never experienced motorized shades (or drapes or blinds)—and I mean experienced in the sense that you've seen them in action in someone's home and not in a too-clean-to-be-believable picture-perfect designer's showroom or a slickly edited online video—it's difficult to grasp the enchanted feeling and quasi-mystical pleasure that even the least gadget-savvy person can get from being in a room in which some hidden electronic sorcery conjures the shades to obediently open and close (or stop anywhere in between) on command or makes the curtains part like the Red Sea as if Moses were holding a remote control in his hand instead of a staff. Even the reticent Wizard of Oz, himself, would rush out from his hiding place behind the curtain to watch it open and close by remote control if it were motorized.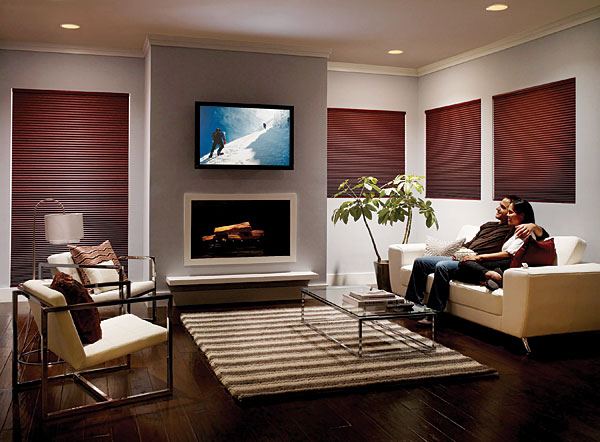 It's possible at this point that you can tell I'm somewhat fond of the whole motorized window treatment concept. But it's one thing to be captivated by a fairy tale in which adorable Disney-esque birds sing while they open and close the drapes for Cinderella. It's an entirely different story when you discover that, in reality, it's only the prince in his mega-square-foot castle on the hill who can afford to have shades or blinds that open or (when he's tired of looking down on the non-motorized peasants in the fields below) close automatically. That's because, until recently, when you added up the costs of the motorization components, the controller, and professional installation (not to mention whatever ritzy fabric material, valances, and other such things you might have chosen), you could easily spend over $1,500 for motorized window treatment—as in, one treatment, for a single window!
What Kind of Shade-y Deal Is This?
Before you sink into total despair and decide to buy a bulk pack of those accordion-style folded-paper temporary shades that attach to the window trim using double-stick tape (for which I am guilty of spending around ten bucks each and using for a "temporary" period of several years) or tack up old sheets over the windows with push pins (again, guilty, but not for as long), you should know that while motorized drapes remain pricey, the cost of quality motorized shades—specifically motorized cellular shades—is beginning to come down. Way down, as a matter of fact, into what a lot of us non-castle-dwellers would consider the realistically affordable range.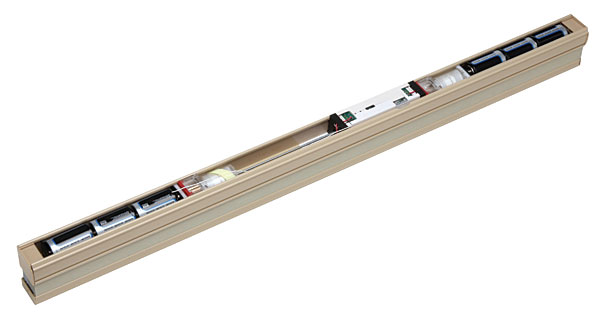 Late last year, for example, Lutron began selling remote-controlled, wireless, motorized cellular shades with a starting retail price (for shades up to 3 feet by 5 feet in size, which Lutron says covers most residential windows) of $299. That's not the price to add motorization to a cellular shade. That's the base price for a complete motorized window treatment—including cellular shade material, motorization components, remote control interface, and mounting hardware. If you're willing to do the install yourself—and they're basically no more difficult to install than a typical non-motorized shade—you can treat five windows with the new Lutron wireless remote controlled cellular shades for the same basic charge on your credit card that it could take to treat just one window with other motorized shades. Of course, cellular and roller shades (as well as roman shades, venetian blinds, vertical blinds, etc.) differ in style, form, function, and potential applications; so cellular shades, motorized or not, won't necessarily be an acceptable choice for every person's tastes and every type of window. But, for the humungous number of windows on which cellular shades are appropriate, a starting price of $299 per shade makes it possible for a whole lot more of us to enjoy the benefits—and thrills—of automated shade control, whether it's strictly for windows in a home theater or for an entire home (or at least the most important rooms, anyway).
The Bee's Knees
In case you're wondering, a cellular shade is essentially two pieces of pleated fabric that are placed back to back and attached together where the alternating pleats touch one another, giving the shade a honeycomb appearance when looked at from the side. A big benefit of the honeycomb design is that the air in the cells between the pleats traps heat, providing added insulation for your windows. Lutron says that a typical double-pane window, for example, has an R-value of 2.0. (R-values are a measure of thermal resistance. Higher R-values indicate higher insulating properties.) Lutron's cellular shades have R-values that range from 0.7 (for sheer single-cell designs) to as high as 4.3 (for room-darkening, single-cell designs). So, in addition to being cool, motorized cellular shades make you look cool and help keep you cool in the summer or warm in the winter.
A common complaint about electronic components is that almost all of them are black boxes with knobs and buttons on the front. Although they can be considered an electronic component in your system, Lutron's motorized cellular shades have no such stylistic limitations. The various models are available in three single-cell versions (sheer, light-filtering, and room-darkening) and one light-filtering double-cell design. Shades need to be custom ordered to fit your particular windows (order handling times are approximately 10 business days), and Lutron says there are more than 100 unique color/style combinations with almost 50 color choices. Shade sizes can range from approximately 14 to 96 inches wide and 12 to 96 inches high. (A 96-by-96-inch shade, however, costs quite a bit more than $299.) Regardless of the fabric/color combination on the inward-facing side of the shade, the outward-facing side is always white, a feature that helps reflect sunlight and provides a consistent exterior appearance.
There are three versions of the new Lutron shades, and they differ essentially in control capability. Lutron's least-expensive Serena remote-controlled cellular shades are IR based, with optional IR remotes used to control one window or group of windows up to four windows or groups. These shades use standard IR hex codes, so owners of most programmable universal IR remote controls should be able to program a couple of macros that will instantly create a mini automated window treatment control system for the shades in their theater rooms. A second Serena cellular shade version is RF based and requires the use of Lutron's small Pico wireless remotes. The RF-based Serena shades communicate via Lutron's proprietary ClearConnect wireless protocol, so they won't work with a universal remote or any other control system. Unlike the IR-based versions, however, the RF-equipped shades don't suffer from potential line-of-sight issues that affect IR signals. That might be important depending on where and how the shades are mounted in your room. Lastly, Lutron's Sivoia Wireless QS cellular shades are designed to be used with a Lutron wireless lighting control system, such as the single-room GRAFIK Eye QS or the wholehome HomeWorks QS or RadioRA 2 control systems. Most major wholehome automation systems (from Control4, Crestron, URC, and numerous others) will integrate with the Lutron controllers, so the Sivoia Wireless QS shades can become part of a more elaborate wholehome control system.