Onkyo's Latest Networking AV Receiver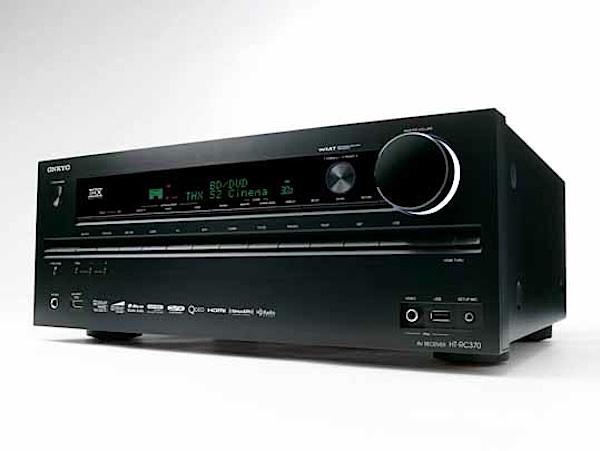 The cost of entry for all the bells and whistles of a networked AV Receiver is certainly affordable with the new Onkyo HT-RC370. This network-capable receiver supports streaming PC audio and Internet radio from music services like Pandora, Rhapsody, Napster, SiriusXM Internet Radio, Slacker, Mediafly and vTuner. It's also compatible with Windows 7 and DLNA-certified hard drives. There is also complete compatibility with the recently announced UWF-1 Wireless USB Adapter that provides an IEEE 802.11b/g/n connection to access music on a home network. The Internet connection also simplifies the process of future firmware updates.
This is also among the first AV receivers equipped with the new Marvell Qdeo 4K video upscaling processor, which can upscale video to 1080p and beyond, providing as much as 4K of horizontal resolution, regardless of the source resolution. While 4K video display technology is not on the market yet, this new processor will easily handle upsampling of current-source material, and future- proofs this AVR.
THX certified, the HT-RC370 is a 7.2 channel surround system that uses Audyssey DSX or Dolby ProLogic IIz processing to provide alternative height or width channels. As you would expect from such a feature-rich AVR, the HT-RC370 supports lossless high-definition surround sound via Dolby TrueHD and DTS-HD Master Audio codecs. Also included is Audyssey MultEQ XT for advanced room equalization and Dolby Volume for optimal sound performance at any volume setting.
A front-panel USB port offers a direct digital connection for an iPod or iPhone, along with support for audio playback from USB storage devices. The USB port even supports album art from your iPod/iPhone. An Ethernet port (required for networking) and Onkyo's proprietary Universal Port (U-Port) are included on the rear panel with a host of AV inputs as well as several HDMI 1.4 connections that are 3D-compatible.
The HT-RC370 is available this month with a suggested retail price of $849. A lower-end model with few features, yet, is still network-enabled is the HT-RC360 for $549.