NAD Prepares to Ship M33 Streaming DAC/Amp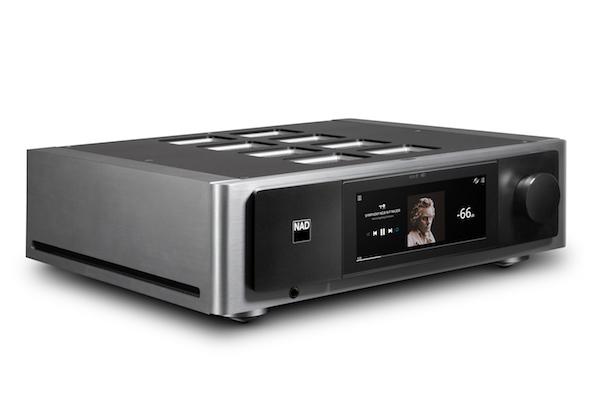 A predictable effect of the pandemic on the A/V world has been a slowdown in shipments of new gear shown at CES that typically would have arrived by spring or early summer. One example: NAD's M33 Masters BluOS Streaming DAC/Amp, which we had
reported on
at CES 2020. NAD's eagerly awaited new $4,999 streaming amp was originally supposed to ship in March/April but is now scheduled to arrive in North America in late August. Better late than never!
Let's review the details of the M33. Similar to the company's T 778 receiver that we recently tested, it features a large (7-inch) color touchscreen that can be used to display album art when streaming music using the BluOS protocol from networked storage or services such as Qobuz, Tidal, Spotify, or Deezer. Power is rated at 200Wpc into 8/4 ohms (continuous), and a 32-bit/384kHz ESS Sabre DAC is onboard along with MQA support. Dirac Live comes standard with an ability to perform room correction up to 500 Hz (full-range correction can be added for $99 extra), and a future software upgrade will enable Dirac's Bass Control feature to process two subwoofer outputs independently.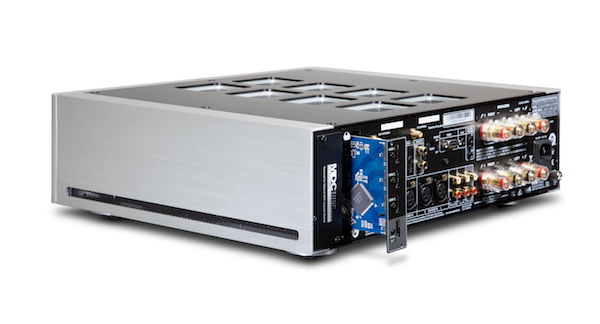 Here's what Product Manager Cas Ooostvogel has to say about NAD's new Streaming DAC/Amp: "The NAD Masters M33 has created tremendous excitement since its preview at CES. As the first amplifier to utilize Purifi Eigentakt amplifier technology, its performance must be heard to be appreciated. The M33 is a true state-of- the-art audiophile amplifier in the traditional sense yet with a distinct difference: It fully caters to the modern world where the majority of music is delivered over the internet with an entire catalog of recorded music readily available at your fingertips. This is obviously a wonderful convenience. Then, the M33's ability to distribute that music in a multi-room audio system just adds that much more enjoyment, simplicity and value."
The M33's multiple digital and analog connections include an HDMI eARC port, MM/MC phono input, and stereo subwoofer outputs (with configurable crossover settings). Along with BluOS, AirPlay 2 and aptX HD Bluetooth wireless streaming are supported. Also, similar to other recent NAD streaming DAC/amps and AVRs, the M33 features MDC (Modular Design Construction) slots to enable future technology upgrades.
For more details on the NAD M33 Masters BluOS Streaming DAC/Amp, visit the company's website.