MUSIC REVIEWS: Bob Mould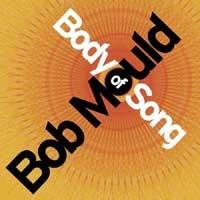 Body of Song Yep Roc
---
Music •••• Sound ••••½
Bob Mould has proclaimed his love for pop music ever since
Hüsker Dü
released the fearsome but tuneful
New Day Rising
in 1985. But
Body of Song
just might be the first full-fledged, flat-out pop album of his career. His trademarks are all here: razor-sharp guitar, haunting melodies, and the usual self-lacerating relationship talk (including his first chorus built around the F-word, in "Underneath Days"). Also here is the live-band interplay that his last album,
Modulate
, sorely lacked, and the overall sound is the warmest that he's yet achieved.
In fact, it's so warm and lushly produced that veteran fans may find it underwhelming at first. They'll probably gravitate toward the edgier bonus disc included with the limited-edition version. There, six additional songs have a rawer sound than the album proper. (You also get three propulsive remixes and some beautiful artwork.) Yet the main album ranks as Mould's best since Sugar's demise, as strong on melody as Sugar was on heavy guitars. His recent interest in electronica is still evident, but the synths are tastefully used (shades of the Cars on "Paralyzed"). Vocals throughout are both his most confident and best-recorded to date. And once you get past the shock of his Cher-like effects on "(Shine Your) Light Love Hope," you've got one of the year's more seductive dance singles.