Mixcder Takes 33% Off New Noise-Cancelling 'Phones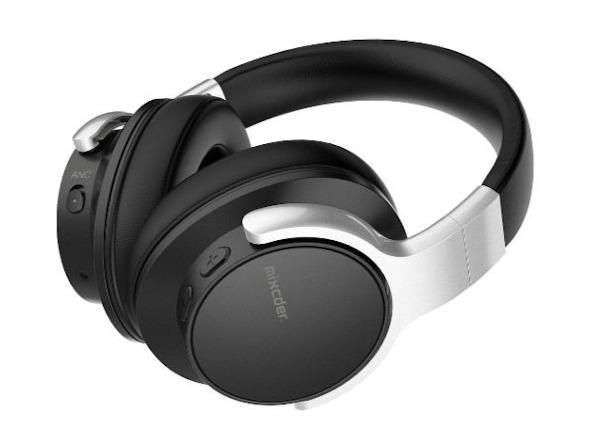 Mixcder has launched an upgraded version of its best-selling Mixcder E7 wireless noise-canceling headphones with a 33% "back-to-school" discount.
The new Mixcder E7 will be on AliExpress.com for less than $40 with free shipping through Friday, August 30. The regular price is $60.
Active noise canceling has been improved to deliver an "more immersive experience" and the headphones are based on the new Bluetooth 5.0 standard, which is said to double the transmission rate and provide eight times more bandwidth than Bluetooth v. 4.2, resulting in fewer drop-outs, lower latency, a more stable connection, and improved sound quality.
Sound is conveyed by a pair of 1.7-inch drivers and the E7 headphones are said to run for up to 25 hours when fully charged or 22 hours with noise-cancellation engaged. Full charging takes an hour but there is a quick-charge option that provides 2 hours of play time in 5 minutes or 3 hours in 8 minutes.
Phone calls make use of a built-in omnidirectional micropohone designed to facilitate "clear hands-free calling."
Offered in orange, mint green, or black, the E7 headphones sport an ergonomic design with soft earpads and ear cups that swivel up to 90°. A slim carrying case is included.
For more information, visit mixcder.com.