Mission: Impossible - Ghost Protocol UHD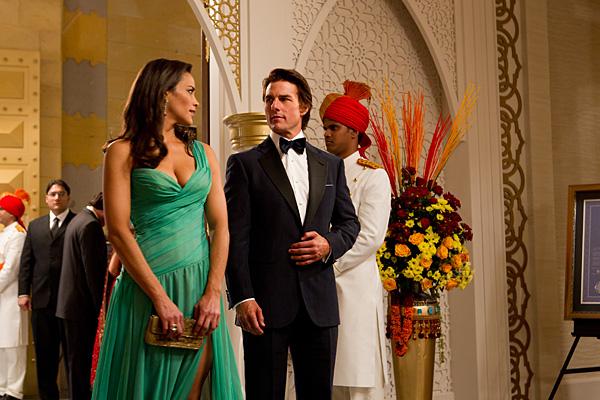 With six films under its belt, including the recent Mission: Impossible - Fallout, M:I is a bankable franchise for Paramount. It's rare that a multifilm series gets better as it goes along, but that's certainly the case here. (Let's pretend that the subpar Mission: Impossible II never existed!) Brad Bird's excellent writing and directing makes this one of the best films in the franchise. The pacing is fantastic and the action is breathtaking, especially the stunts performed by Tom Cruise.
If you've made the leap to 4K viewing, you'll definitely want to add this reference-quality Ultra HD Blu-ray to your collection to show your system off to friends and family. The 12-bit Dolby Vision-enhanced transfer is mesmerizing from the first scene that features overhead shots of Istanbul onward. The HDR grading is also used to full effect: there are many scenes where you'll literally find yourself shielding your eyes from the harsh light, which is exactly the kind of lifelike experience that 4K/HDR is supposed to provide.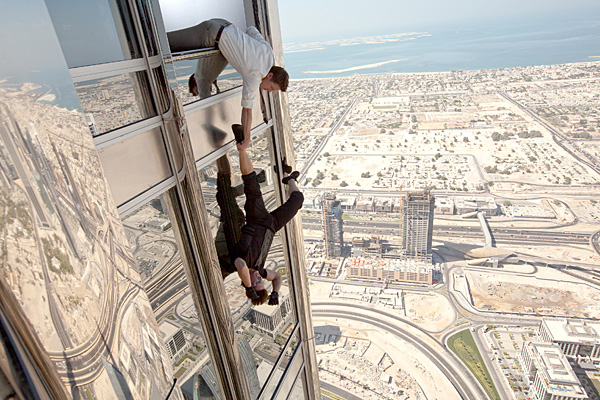 My only complaint about the disc is its lack of a Dolby Atmos track, but that's not to say Ghost Protocol's Dolby TrueHD 7.1 soundtrack can't hold its own. Like the video, the audio here is reference-quality. Dialog is intelligible from start to finish, the imaging matches the onscreen action, and the low-frequency effects give your subwoofer a workout, especially in the sequence where the Kremlin goes up in smoke!
The disc's supplement package is ported over from the Blu-ray version and includes three "Mission Accepted" and 11 "Impossible Missions" featurettes that take you behind the scenes to show challenges faced during production, such as the shooting of specific scenes with IMAX cameras.
Ultra HD Blu-ray
Studio: Paramount Pictures, 2011
Aspect Ratio: 2.40:1
Audio Format: Dolby TrueHD 7.1
Length: 133 Minutes
Director: Brad Bird
Starring: Tom Cruise, Paula Patton, Jeremy Renner, Simon Pegg
When an IMF agent gets killed in the line of duty, critical files containing Russian nuclear launch codes that he was carrying fall into the wrong hands. With the help of two IMF colleagues, agent Ethan Hunt penetrates the Kremlin to find out the identity of "Cobalt," a terrorist who wants the codes to start a nuclear war. Things go awry when Cobalt plants explosives in the fortress-like complex, and Hunt and his team get blamed for the resulting carnage. As tensions rise between the U.S. and Russia, the President is forced to disavow the IMF, leaving it up to Hunt and his team to solve the crisis.