Midsommar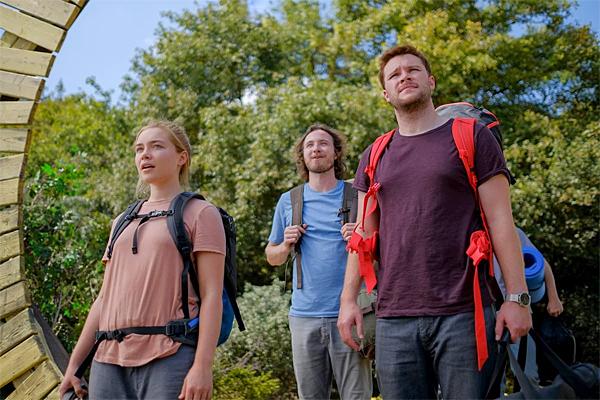 Hereditary
—continues the director's preoccupation with family as a wellspring of horror. This time around, horrific familial events occur in the film's first fifteen minutes, and the main protagonist, college student Dani, ends up trailing her ambivalent, unsupportive boyfriend to a rural community in Sweden that's in the midst of celebrating Midsommar, a festival occurring only once every ninety years. The community's extended family is eager to embrace Dani, but accepting the fertility rites that accompany its festival would prove a challenge to even the most post-traumatic stress disordered co-ed.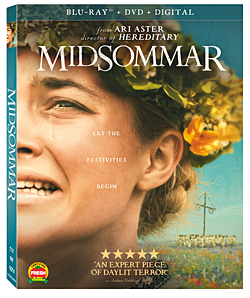 Having appreciated Midsommar in theaters, I was disappointed to learn it was getting only a regular Blu-ray release and not an Ultra HD one. Shot digitally using both 5K and 8K cameras and mastered at 4K, Midsommar nonetheless looks great on Blu-ray, though I expect the added dynamic range offered by an Ultra HD release would have better conveyed the trippy glow of the sun-drenched rural environment. Details like the texture of grass and embroidered frocks worn by villagers come through readily, and the image is otherwise rock-solid. Colors are subdued for most of the proceedings, though they gain in vibrancy during the flower-festooned May Queen contest.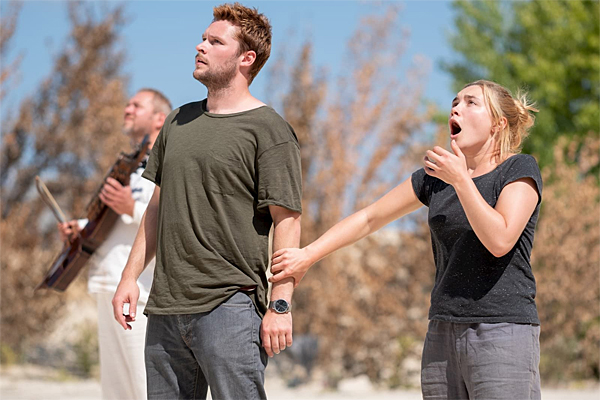 Images in Midsommar may emphasize sunlight, but its sound is all about darkness. The music score by British producer/electronic musician Bobby Krlic (The Haxan Cloak) uses droning strings to hypnotic, disorienting effect. Folksongs and melodies played on wooden flutes get eerily mashed up in the mix, and are punctuated by gut-punching bass throbs. The DTS-HD Master Audio 5.1 soundtrack also uses the surround channels effectively to convey ambient nature sounds in outdoors shots, and reverberating voices in interior ones.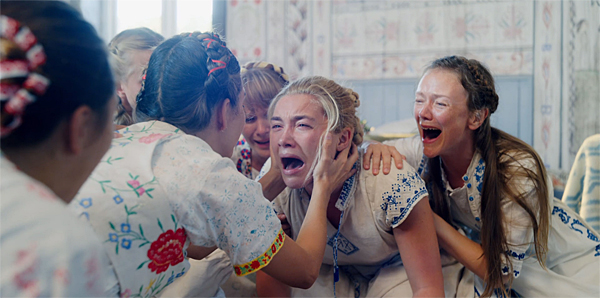 The main extra feature on the Blu-ray and bundled regular DVD is Let the Festivities Begin: Manifesting Midsommar, a documentary on the movie's production with director and cast interviews more illuminating than those found in typical "making of" docs. You learn, for instance, that the inspiration for Midsommar came from a bad breakup. There's also a deep dive into the production and set design. Finally, the disc's extras are rounded out by a bizarre toy commercial for a caged bear—an image appearing early on that foreshadows the terrible things to come.
BLU-RAY
STUDIO: Lionsgate, 2019
ASPECT RATIO: 2.00:1
AUDIO FORMAT: DTS-HD Master Audio 5.1
LENGTH: 147 mins.
DIRECTOR: Ari Aster
STARRING: Florence Pugh, Jack Reynor, Vilhelm Blomgren
Ari Aster's second feature—the first was 2018's thoroughly unnerving