Make Your Own Hollywood Monster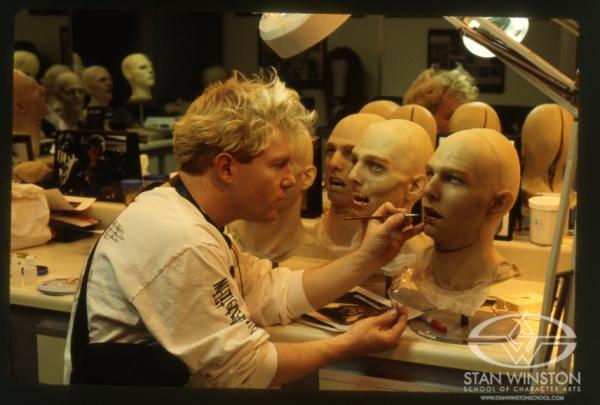 Ever wondered what it takes to create one of Hollywood's fabled creatures? The Stan Winston School of Character Arts is offering free three-day trials to anyone who wants to sample the craft of monster making without committing to a long-term online subscription plan.
"Stan Winston is a name synonymous with craftsmanship, storytelling and entertainment," said Matt Winston, co-founder of Stan Winston School. "My father's groundbreaking work has brought us some of the most iconic fantasy characters in motion picture history." The Oscar-winning Winston was the mastermind behind countless creatures, including Predator's alien hunter, the killer cyborgs from Terminator, the Alien Queen from Aliens, and the dinosaurs of Jurassic Park. He died in 2008.
"In an effort to keep his legacy of creativity alive, we want to give everyone the opportunity to learn firsthand the work that goes into creating these memorable monsters," Matt Winston said.
The free trial is available for several online subscriptions with lessons covering the full spectrum of Creature FX techniques, including sculpting a monster suit, painting techniques for creating photorealistic flesh and building animatronic, cable-controlled "tentacle" mechanisms.
For more information, visit StanWinstonsSchool.com.