Lyngdorf Unveils Super Compact Satellite, Subwoofer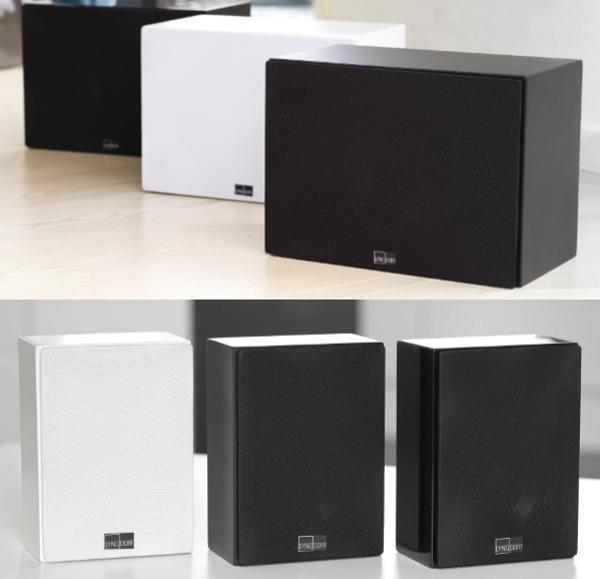 Denmark's Lyngdorf Audio has introduced an ultra-compact satellite speaker and matching "high-bandwidth" subwoofer built to deliver "high-level dynamic performance" and placement flexibility.
The MH-3 satellite speaker combines a 1-inch textile-dome tweeter and "powerful" 4-inch aluminum-cone driver in a wall-mountable MDF cabinet 7.6 inches tall, 5.5 inches wide, and just over 3 inches deep.
Built to play loud, the midrange driver is constructed with a "temperature-resistant" glass-fiber voice coil and magnet described as 50% stronger than the magnets used in conventional 4-inch drivers, which is said to achieve higher sensitivity and a more linear frequency response. The tweeter is specifically designed to produce a wide vertical dispersion pattern so the speaker can be placed above or below listening height without compromising sound quality.
Lyngdorf's BW-3 subwoofer is equally compact with a custom 8-inch aluminum-cone driver and 400-watt Class D amplifier mounted in an MDF cabinet 12.4 inches wide, 9 inches tall, and 6.8 inches deep. In a departure from traditional subwoofers, the BW-3 has a switchable bypass mode that extends response to 800 Hz for greater dynamic impact. The sub is rated down to 27 Hz and its high-frequency cutoff is adjustable between 60 and 200 Hz via the line input. Phase and level controls are provided.
The décor-friendly MH-3 and BW-3 are available in black or white. Pricing was not available at press time.
For more information, visit lyngdorf.com