A Little Ditty, About Spatial Audio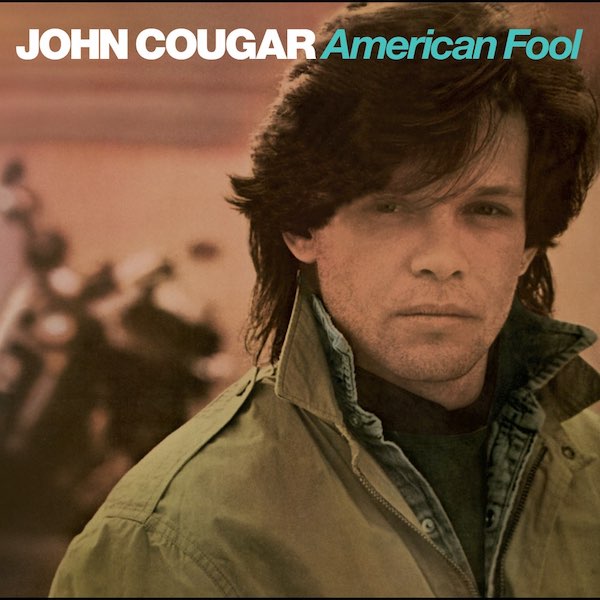 JOHN COUGAR: "JACK & DIANE" "Jack & Diane," the second No. 1 single from John Mellencamp's multiplatinum breakthrough album, April 1982's American Fool—which was originally released (and still catalogued) under the gimmicky stage name he never personally liked, John Cougar—cemented the feisty Midwestern rocker as an American songwriter to be reckoned with. The track's most definitely best-they-can Atmos mix only serves to make this knowing tale of growing up in the heartland and clutching onto the fleeting vibrancy of youth that much sweeter.
A sizzling, sustained lead guitar riff opens loud and proud to the left and its acoustic counter line rings firm and tall on the right, with Kenny Aronoff's thumping bass drum and accompanying (yes) baby rattle effect and timekeeping handclaps rolling right down the middle.
This gripping sequence cycles through twice before both the electric riff and the claps drop out, the acoustic line moves to the center, and Mellencamp, er, Cougar begins the tale as "A little ditty about," with additional vowel enunciations in the words "star" and "freeze" in the first two verses. The rattle returns, as does the scratch percussion, to the left quadrant. Piano falls in behind Mellencamp on the second verse, moving off to the left as it continues.
After Cougar decides to "walk on," the electric riff motif returns to the left, with the claps sometimes sliding far right of center before returning to the middle. An organ line wafts in on high and center-right during the "collects his thoughts for a moment" section.
Aronoff gets a full-channel starring role of his own with a brief, wide-cast, and wholly chest-rattling drum solo right before the sagely "hold onto sixteen as long as you can" bridge, replete with a choir led by (yes) the arrangement-savvy British guitar master Mick Ronson, kicks in. Cougar's pleading lead vocal here is slightly back in the mix—Aronoff propels the moment, adding in some sleek cymbal work to boot—and the Ronson choir is center left before a left-right volume swell sweeps everything away, leaving the acoustic guitar figure, centered rattle, and left-leaning scratch percussion to carry the load until Cougar's wistful, keyboard-backed "life goes on" reverie takes things up to the final electric riff/acoustic counter dance that takes it all to the fade.
Life goes on, indeed. And today, 40 years on from its initial splash, "Jack & Diane" still has the power to save our sonic souls, most especially in Atmos—so let it rock, let it roll, and let us all duly anoint "J&D" as our favorite Made for Spatial Audio track of the week.
THE CHAINSMOKERS & COLDPLAY: "SOMETHING JUST LIKE THIS" While we continue to await the release of their forthcoming fourth album, Spatial Audio favorites The Chainsmokers—see their heavenly early-2022 hit single "High," which was quite favorably covered in our debut S.A.F. column nine weeks ago—have seen fit to bless us all with an Atmos mix of "Something Just Like This," their blissful collaboration with British alt-pop darlings Coldplay, as culled from their February 2017 debut album, Memories. . . Do Not Open.
It's fairly easy to discern why this inescapable earworm made it all the way to No. 3 on the singles charts. A plaintive guitar line opens the track, spread far and wide across the channels. Irresistibly appealing Coldplay vocalist Chris Martin takes a deep, audible breath before he chimes in up the middle with, "I've been reading books of old"—and you can also catch him punching the "s" at the end of "books." As he begins to catalog a few superhero references in the second verse, persistent percussion moves quickly from right to left then repeats, though Martin's voice remains dominant and well out front. His voice rises up high and wide in the ether field, increasing in volume during the ramp up to the chorus payoff, a low bass hum traveling upward and pinwheeling electronic swooshing its way around and away behind him.
As Martin's "do do do" scat-vocalizing falls away before he gets to the title line, a new synth stab emerges to carry the melody, akin to being his nonverbalized duet partner. Handclaps stay centered and the synth carries things to the next verse, now almost on par with Martin's lead vocal for just a few ticks before dialing back to spread wide left and right.
Martin is such a supple storyteller and a continually engaging vocalist that you practically get lost in the drama of his buildup—he's the real superhero here, serving as a consistent reminder that the basic craft of pop songwriting and singing is alive and well in the 21st century.
I'm especially enamored with the latter-half of the song's "do do do" section, with a wide-spread piano figure moving behind Martin's step-behind, doubled vocal that concurrently nestles in both the center and center left. Martin and the synth line play off each other beautifully until the final sung occurrence of "this," which echo-repeats center-left until the finish.
Atmos mixmasters take note: I want more of something just like "This" in my future Spatial Audio listening endeavors.
EN VOGUE: "MY LOVIN' (YOU'RE NEVER GONNA GET IT)" New Jill Swing R&B quartet En Vogue vaulted to No. 2 with their brush-off declarative smash hit "My Lovin' (You're Never Gonna Get It)," the lead single from their multiplatinum sophomore album, March 1992's perfectly dubbed Funky Divas. The song's undeniably heavenly combo of impeccable vocal harmonies, an iconic and well-chosen sampled guitar riff, and float-like-a-butterfly flute lines make this funkily soulful track most worthy of being played on repeat in Spatial Audio.
A fully harmonized, a capella "ooh" opens the track in all corners, followed by a side-to-side bouncing "bop bop bop" response across the main stage before that sinewy looped guitar riff enters the fray down the middle to form the basis of the melody, with a throbbing bass right behind it at the same volume. (In case you were wondering, said guitar riff was properly borrowed from James Brown's classic 1973 funk hit "The Payback," the title track to his acclaimed December 1973 album.)
All four En Vogue voices (Dawn Robinson, Maxine Jones, Terry Ellis, and Cindy Herron) meld together beautifully to repeat the title phrase in full—with just a slight word variation or two on each repeat—and the response purrs of "oww" and "not this time" come slightly back in the mix in the center. The ever-fluid flute line defines the term wafting by floating in an out of the ether like a heaven-sent angel's call. As Robinson adds signature growls to the first verse, the all-in "oohs" and "ahhs" and "bops" are spread wide, pounded with a horn-heavy emphasis in the middle that spreads outward. These are all prime examples of co-producers Denzil Foster and Thomas McElroy's mutual arrangement acumen.
As the second chorus unfolds, the snarling, recurring punch of the line "not this time" is center left on high. Jones takes over next, her "now you promise me the moon and stars" dismissal line taking root center right. Each lead and response vocal continue to serve and volley like, well, finely spread audio butter—tasty and smooth in all the right (and left, and center, and on high) channels.
One of the main highlights comes during the front-announced "breakdown" section, a true marvel of a beautifully blended vocal harmony row, replete with "woo-ooh-ooh" and reverberating "bops." With essentially all the instrumentation (the "Payback" riff, rhythm section, and keys/synth samples) summed in the middle zones save for the post-breakdown "bop," the four-way vocal interplay is the dominant all-channel all-star—just as it should be. It doesn't matter what you do or what you say, "My Lovin' (You're Never Gonna Get It)" gets down to the all-around heart of the matter in Atmos.
THE NOTORIOUS B.I.G.: "HYPNOTIZE" Rap aficionados continue to mourn the loss of Biggie Smalls, a.k.a. The Notorious B.I.G.—and with good reason. Biggie's flow was, and still is, in a league of his own making, and "Hypnotize," the lead single from his ominously prescient-titled March 1997 second album, Life After Death, seals the deal. Eerily enough, "Hypnotize" was released just a week before Biggie's untimely death, and it continues to serve as a "what if" signpost of where he might have gone next in his burgeoning career.
As "Hypnotize" opens, Biggie is off to the races, a full-on wordplay superstar claiming his lane down the middle as the low-end slamming track hits hard and deep, its bass waves emanating outward from the center and the samples rolling off to the sides. Tip: If your system isn't tuned to handle this kind of down-low assault, you best be ready to get blown over. (Or, as Biggie puts it, "Close like Starsky and Hutch / stick the clutch.")
Incidentally, producer Sean "Puff Daddy" Combs sampled this track's infectious beat from trumpeter Herb Alpert's ubiquitous July 1979 instrumental jazz hit "Rise," and it really supports the flow. Response words float in and out of the ether on every verse—sometimes up and to the left, other times up and over to the right.
The alluring "Biggie, Biggie, Biggie" chorus hook, sung by Pamela Long, flies in next to take over all the channels, its construction coming from an interpolation of Doug E. Fresh and Slick Rick's August 1985 rap classic "La Di Da Di," to bring it all full circle. Biggie tosses in a number of "uh huh"s here and there to let Pamela say her peace essentially unencumbered on both of her full runs, then he's right back to center-left stage for the following verses—with an affirming "that's right" response line off to the far left of his first time back out in front.
Richer than Richie, "Hypnotize" is sweet like licorice, and it lays down all the right hip-hop spells in its Atmos flow.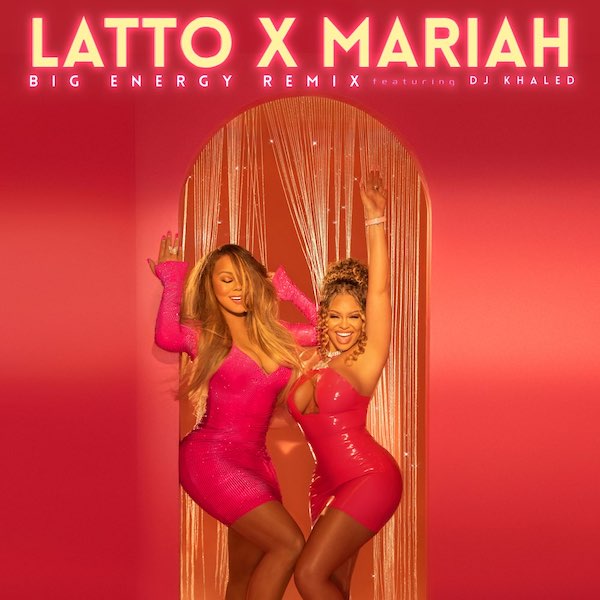 LATTO & MARIAH CAREY: "BIG ENERGY (REMIX) [FEAT. DJ KHALED]" Up-and-coming Atlanta funk-rapper Latto initially released the fully empowering version of "Big Energy" six months ahead of her just-dropped second album, March 2022's 777—and now we have an even higher-energy remix of this purely magical track in Spatial Audio.
Initially produced by Dr, Luke and Vaughn Oliver, "Big Energy" is fueled by a key sample from Tom Tom Club's ubiquitously infectious (and rightfully, universally sampled) September 1981 club hit "Genius of Love." The remix makes no bones about the bonafides of its enlisted stars, as Mariah Carey's operatic wail fills the ether from the jump while DJ Khaled announces, "It's Miami in the house / It's New York in the house," signaling the M.O. for this up-and-down the East Coast track meld.
A mesh of the sampled Tom Tom Club beat and Mariah's godsend of a voice rule the roost before Latto climbs aboard down the middle with a sly reference to Mariah's own August 1995 chart-topping hit "Fantasy" (which itself sampled "Genius of Love"). As Latto's flow enfolds, Mariah's response coos roll somewhat back in the mix before Latto slides over and Mariah takes the wheel, inflecting vowels multi-octavely as only she can.
The "Genius" bongo percussion takes to the sides as Latto returns to essentially direct where Mariah moves to in the field, in turn recasting a cringeworthy male-centric phrase into "big big energy" to widen the topical palette even more, reinforced with the song title being breathily sung in all channels on repeat.
When Latto gets to "on the count of three," the cheer-style responses take it all that much higher. DJ Khaled then submerges things into an underwater-effect mode before his own voice returns to the mix to namecheck the two marquee tag-team vocal stars who have blended into a verbal/vocal bouillabaisse that can only be called, well, Lattiah.
No doubt about it—the unrelentingly positive vibes that emanate from the "Big Energy" remix make this truly special track a big-time winner in Atmos.
Related:
HOW TO GET THE MOST OUT OF SPATIAL AUDIO
For more about the specs, gear, and setup options you'll need to experience the very best of the ever-expanding Apple Music universe of fully immersive Made for Spatial Audio Dolby Atmos mixes, go here.
FURTHER LISTENING
Still want more Made for Spatial Audio options to listen to before an all-new Spatial Audio File returns next Friday? Go to Apple Music: Spatial Audio Relations to get an additional all-channel fill.