LG Introduces First Big-Screen OLED TV in the U.S.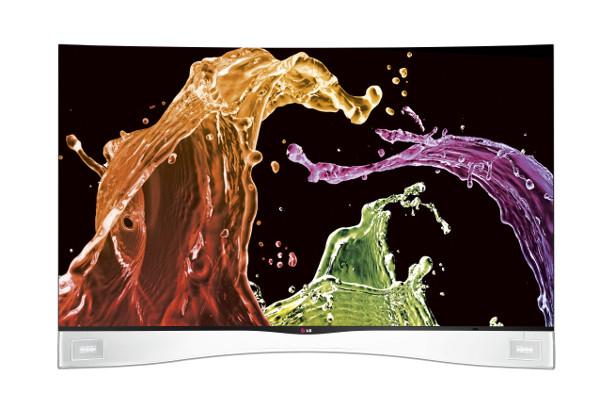 Super-Thin, Curved Screen Model Launched at Best Buy's Magnolia Design Center
In a surprise move, LG Electronics announced yesterday that the first OLED TV in the U.S. is being offered for sale at Best Buy's flagship Magnolia Design Center store in Richfield, MN.
The 55-inch 55EA9800, which carries a suggested retail price of $14,999, weighs less than 38 pounds and has a curved screen that is only 0.17 inches thick at its edges. The TV will also be offered for sale at Best Buy Magnolia stores in Los Angeles, New York, Miami, Houston, Dallas, San Francisco, Chicago, Seattle, and San Antonio in the coming weeks. A rollout to other Magnolia locations across the country is expected to follow.
In addition to Smart TV capabilities, including voice and gesture control, the TV has 3D capability and is based on LG's proprietary WRGB four-color pixel system, which has a white sub-pixel that works in conjunction with conventional red, green, and blue pixels. The TV is also the first OLED TV to achieve THX Display Certification, signifying that it passed more than 600 THX tests to ensure picture quality worthy of a professional post-production display.
Describing the TV's image quality as vivid and realistic, LG said the set delivers an "infinite contrast ratio for optimal contrast levels regardless of ambient brightness or viewing angle."
LG cited DisplaySearch projections that global demand for OLED TV is expected to grow to more than 7 million units by 2016 and said it is the first company to commercialize both flat-screen OLED, which has been available in Korea since January, and curved OLED, which was offered for sale in Korea in April.
LG said it took five years to develop a screen with the optimal curve. Instead of mounting speakers in the display itself, "thin transparent film speakers" are built into the TV's stand.