LG Highlights OLED Optimized for Gaming, New 8K TVs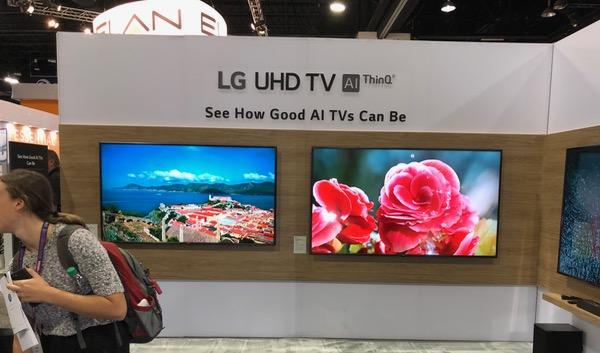 CEDIA isn't typically a flat screen television show, so new Ultra HDTV announcements here were rare. LG's UHDTVs are therefore still in generation 9, with gen 10 likely to be shown at CES next January. But one new announcement was LG's incorporation of NVIDA G-SYNC technology in its current E9 and G9 OLEDs, said to insure a smooth gaming experience without flicker, tearing, or stuttering.
Nevertheless, LG also featured its new 88-inch 8K OLED, the 88Z9 and its 8K NanoCell LCD (75SM99), both rolling out this month in most major markets, including the United States.
As with nearly all flat screen sets at the show the 88Z9 was cranked up to vivid with oversaturated colors often looking nothing like real life. But we're certain that with the correct adjustments for home use, not the show conditions here, it will be a knockout. At $29,999 however the 88Z9 might also knock out your retirement savings! But with the demand for bigger screens growing, someday OLEDs of this size may be more within the reach of the 90%.
WHERE TECHNOLOGY BECOMES ENTERTAINMENT