Le cercle rouge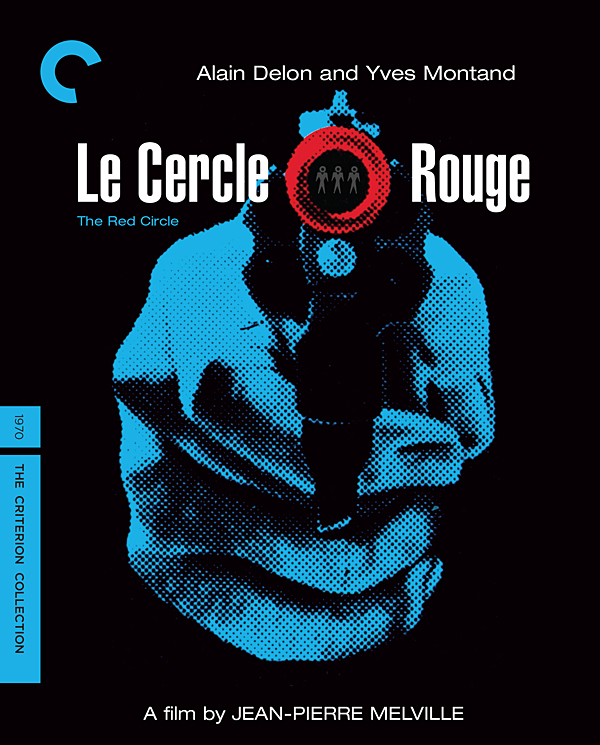 Newly restored at 4K by StudioCanal from the original camera negative, Le cercle rouge can be undeniably grainy at times, more significantly in misty scenes, and yet it also displays a warm richness authentic to the era. Shadow detail is strong, even on a black suit in a dark area of the 1.85:1 frame, while color is routinely outstanding, down to blue eyes and the slight variations in skin tones. A comparison with the included regular HD Blu-ray confirmed what a significant upgrade this Ultra HD disc represents. Focus is soft in some shots, whereas others resolve fine details with occasionally striking clarity as on the nap of a camelhair coat. HDR highlights are pleasing if unspectacular.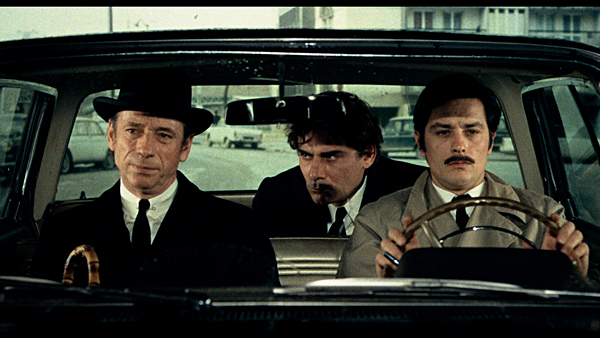 Remastered and presented in true mono, the French soundtrack is quite an enjoyable mix. There's a crisp natural quality to the chirping of birds and the "ding" of an elevator, as well as footsteps and other thoughtful little touches that have been carefully added. Instances of in-scene music are well-balanced within the LPCM track. The gunshots pack a satisfactory crack that brings a sense of danger, and the extended, nigh-wordless robbery sequence often employs only the faintest of incidental sounds, a choice that only serves to heighten the tension.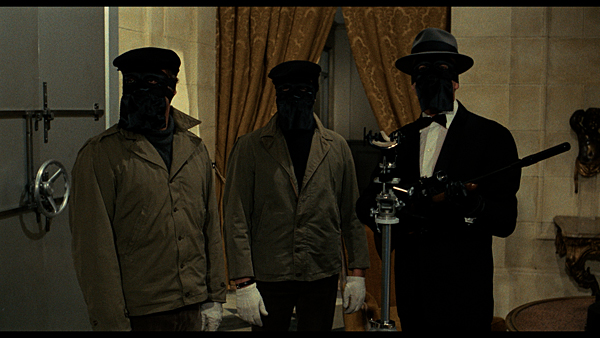 Criterion's extras are all located on the regular HD platter, and we won't find anything new among them: an assortment of clips with the director and stars from the early '70s plus 2003 interviews with the assistant director and a Melville expert. A substantial booklet provides extensive writing on various aspects of the film, including a brief tribute from filmmaker John Woo.
Ultra HD Blu-ray
Studio: Criterion, 1970
Aspect Ratio: 1.85:1
HDR Format: Dolby Vision, HDR10
Audio Format: Linear PCM 1.0
Length: 140 mins.
Director: Jean-Pierre Melville
Starring: Alain Delon, Gian-Maria Volonte, André Bourvil, Yves Montand, François Perier, Paul Amiot
The title of Le cercle rouge is derived from a Buddhist proverb about people coming together in fateful encounters—a theme pertinent to recently released convict Corey (Alain Delon) who crosses paths with escaped suspect Vogel (Gian-Maria Volonte). Along with alcoholic ex-cop Jansen (Yves Montand), they team up for a big-franc jewel heist—sophisticated for its time—unaware that determined detective Mattei (André Bourvil) and his snitches are on their trail. While similarities inevitably exist, anyone expecting the visceral intensity of a more recent Heat or a Reservoir Dogs will be in for a surprise. Populated by anti-heroes prone to cool introspection, not unlike Steve McQueen in The Thomas Crown Affair two years earlier, Jean-Pierre Melville's 1970 crime drama is decidedly European, placing a strong emphasis on the characters and their subdued interplay rather than intricacies of story or flashy action.