KEF Teases New Uni-Core Subwoofer Technology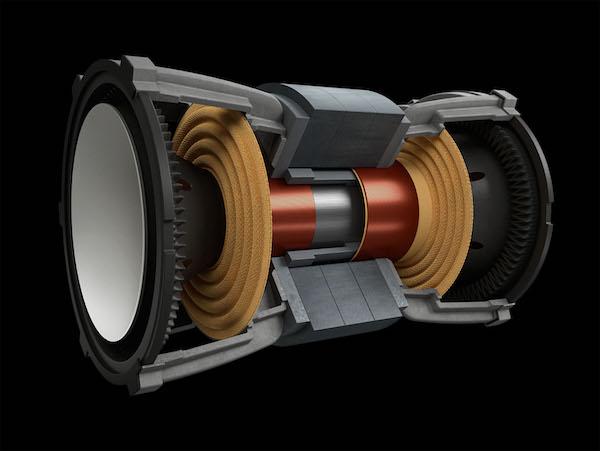 Britain's KEF is offering a preview of a new subwoofer technology that will be featured in a product to be announced later this month. Called Uni-Core, the technology will enable "high-level performance while reducing the subwoofer or speaker cabinet volume significantly," according to the company.
"To deliver deep and loud bass from a compact product is a big engineering challenge," says Dr. Jack Oclee-Brown, Head of Research & Development at KEF. "The Uni-core is a breakthrough technology for KEF because it allows us to pack two drivers into a tighter space without compromising their performance."
KEF's technology uses dual opposed "force-cancelling" drivers that are concentrically arranged and share a single motor. Each driver uses a different-size voice coil, and these overlap within the assembly, allowing for extremely compact cabinet designs compared with conventional subwoofers. According to KEF, the reduced space provides the drivers with greater excursion than "an equivalent-sized, force-cancelling design, unlocking more output and depth."
We look forward to seeing—and hearing—the results of KEF's new subwoofer tech when it materializes in product form.
For more on Uni-Core, visit the KEF website.
WHERE TECHNOLOGY BECOMES ENTERTAINMENT