HiFiMan Unveils 'Zero Distortion' Planar Headphones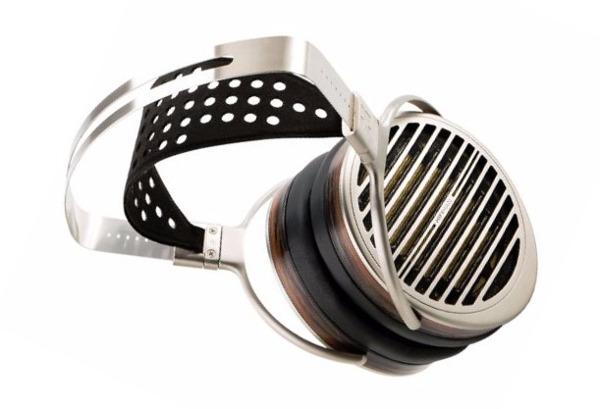 Reaching ever higher, HiFiMan's new $6,000 Susvara planar-magnetic headphones use acoustically invisible "stealth magnets" to improve sound quality by keeping sound waves intact.
Because the magnets used in traditional planar-magnetic headphones obstruct sound waves and subtly degrade sonic purity, the company came up with an advanced design for its new flagship that "dramatically reduces the wave diffraction turbulence" caused by standard magnets.
Drawing on HiFiMan's extensive expertise in nanotechnology, the Susvara's low-mass diaphragm delivers "lifelike openness with virtually no distortion," according to the company. The diaphragm is so thin—less than one millionth of a meter thick—that it's invisible to the naked eye when viewed in profile.
The headphones employ HiFiMan's proven open-back Window Shade Grill design, which is optimized to avoid sound-marring resonant frequencies. Aesthetically, the design also complements the Susvara's high-tech alloy/wood-trim look.
The ear cups, supported by an ergonomic headband, are shaped to follow the form of human ears with beveled ear pads that promote comfort and a good acoustic seal.
Weighing just over 13 ounces, the Susvara has a low sensitivity of 83 dB, which means a robust amplifier is needed to coax maximum fidelity from them.
"Planar magnetic technology is not new—we have been developing it for nearly a decade now," said Dr. Fang Bian, company founder and president. "Anyone who has followed our progress, as well as the entire category, has seen and heard enormous strides in the performance of planar headphones. Susvara represents yet another step forward in what is possible with planar-magnetic technology."
For more information, visit hifiman.com.