HBO Max App Available on Sony Android TVs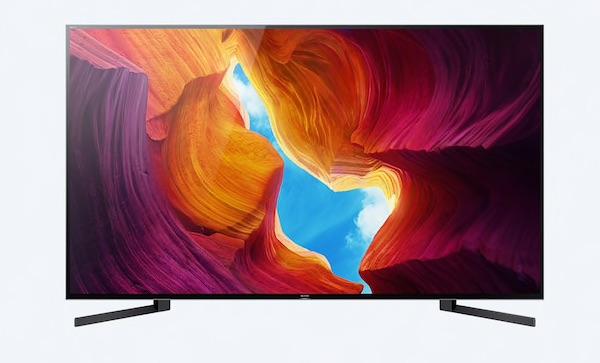 When we reported on the
launch of HBO Max
last Wednesday, one shortcoming of the new service that we noted was spotty streaming hardware support. Smart TVs, in particular, had been left behind, with only one set manufacturer, Samsung, included in the list of supported devices on the HBO Max FAQ at launch. The day following our post, Sony reached out to share an announcement that the HBO Max app is now available on all Sony Android TVs released after 2015, upping the number of supported TV lines to two. But what about the other brands?
Outside of Sony and Samsung, which offers the HBO Max app on 2016 and later models, no other TV brands allow for the service to be accessed natively from a smart TV app. Vizio has confirmed that sets from 2016 on can use ChromeCast built-in or AirPlay 2 to stream HBO Max from an Android phone or tablet or iOS device, respectively. And LG smart TVs offering AirPlay 2 support should also presumably work with HBO Max using that protocol. As for TCL, all of that company's sets use the Roku TV platform, and Roku is one of the streaming devices notably left off the HBO Max support list, the other being Amazon's Fire TV boxes and streaming sticks.
Here's the list of HBO Max-supported external streaming devices that can connect to a TV:
Fourth- and fifth-generation Apple TV
Apple TV 4K
Microsoft Xbox One
Playstation 4
HBO Max can also be streamed via AirPlay to a second- or third-generation Apple TV box.
After downloading the HBO Max app over the weekend to my Xbox One, I was pleasantly surprised to find an abundance of movie selections available on the service, though, as noted in our launch coverage, none of it available in 4K/HDR or with Atmos soundtracks. I spent over an hour searching and adding titles to my library, including many offerings from the Criterion Channel, Turner Classic Movies, and Studio Ghibli. HBO Max also features an enormous library of Looney Tunes content—looking forward to catching up on the old cartoons from my youth.
For more info, and to sign up for a free 7-day trial, visit hbomax.com.