Game of Thrones Season 6 Now Available for Download in HD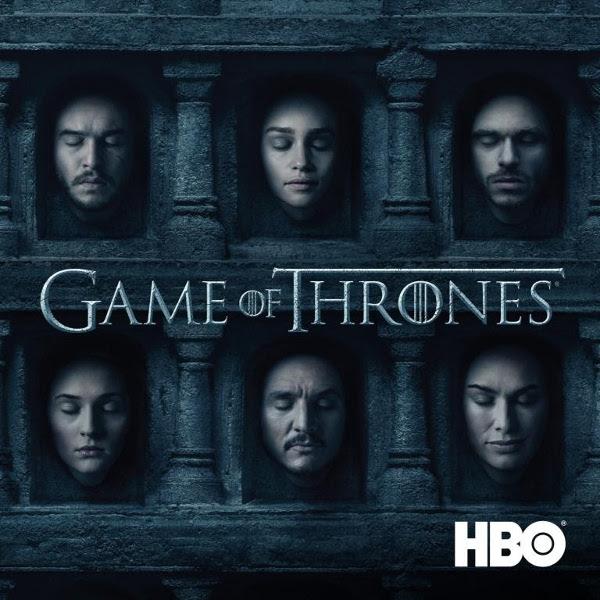 Game of Thrones: The Complete Sixth Season
is available for Digital HD download starting today, three-and-a-half months before the Blu-ray becomes available on November 15.
Ten episodes are available for $3.99 each on amazon.com. Standard definition (SD) downloads cost $2.99. Two free downloads are also available: Game of Thrones, Season 6: Inside GoT – Prosthetics and Game of Thrones, Season 6: Season 5 Recap.
The HBO show, which has been the top selling TV show on Blu-ray/DVD for five years, won an Emmy Award last year for Outstanding Drama Series and has been nominated for 23 Emmy Awards this year, including Outstanding Drama Series, Outstanding Writing, Outstanding Directing Outstanding Supporting Actress (Lena Headey, Emilia Clarke, Maisie Williams, and Outstanding Supporting Actor (Peter Dinklage, Kit Harrington).
The forthcoming Blu-ray and DVD will include extensive bonus content, including deleted scenes, audio commentaries, and the following Digital HD downloads:
• Bran's Journey - A nine-minute feature delving into the shocking and revelatory journey Bran Stark took in Season 6.
• The Dothraki World - Behind-the-Scenes featurette bringing viewers up to speed on the Dothraki culture, not seen since Season 1.
• Inside Game of Thrones: Prosthetics - Behind-the-Scenes featurette detailing what goes into the show's prosthetics creation.
• The Game Revealed - Five-part series covering the creation of Season 6's most epic set pieces and scenes.

Additional features will include three behind-the-scenes featurettes: The Battle of the Bastards: An In-Depth Look, Recreating the Dothraki World, and 18 Hours at the Paint Hall, a day in the life piece that follows the show's three shooting units.
Content exclusive to the Blu-ray will include an "In-Episode Guide" that provides background information about on-screen characters, locations, and relevant histories and "Histories and Lore"—the mythology of Westeros and Essos as told from the varying perspectives of the characters in 18 history pieces.