Focal Unveils High-End Headphones and First Amp/DAC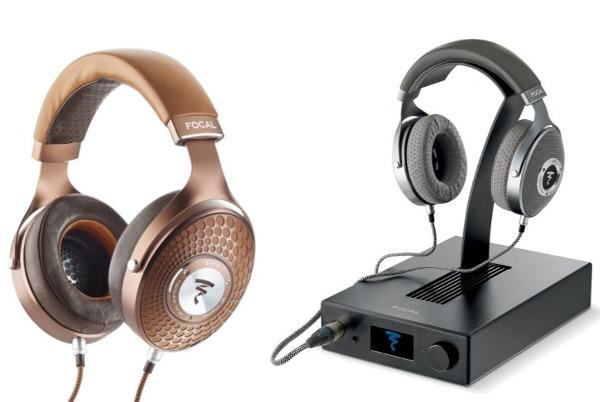 In advance of this weekend's
CanJam NYC 2019
show, France's Focal has announced its entry into the amp/DAC (digital-to-analog converter) space and introduced new high-end headphones to fill the gap between its $4,000 flagship
Utopia
and $1,500
Clear
models, both
Sound & Vision
Top Picks.
The new Stellia closed-back headphones ($3,000) are bolstered by Arche, the company's first amp/DAC, which is slated for release in March at $2,500. Aimed squarely at audiophiles, both products are designed and manufactured in France.
Stellia is built around a new version of Focal's signature M-shaped Beryllium-dome driver described as "capable of working at low sound levels" and featuring integrated vents that extend frequency response to 5 Hz-40 kHz, according to the company. To further enhance the design, EVA foam is positioned behind each driver to absorb high frequencies and acoustic diffusers are used to break up standing waves. Focal says manufacturing requirements are so stringent, that it developed a special robot to build the headphones.
Stellia uses the same headband and yoke developed for the Utopia to ensure a comfortable fit regardless of head shape and size. Comfort is further enhanced by filling its full-grain leather earpads with high-resilience memory foam.
The headphones include a matching "cognac and mocha" faux-leather carrying case and two cables: One is 10-feet long for home listening, the other just over 3 feet with a 3.5mm minijack connector for listening with a portable player.
Focal is out to make a statement with the Arche, which is intended to solidify its position in the high-end headphone market it entered less than three years ago with the introduction of the Utopia and Elear headphones.
Developed for Focal by the French high-end electronics maker Micromega, the Arche is unique in combining the dual AK 4490 DACs with a purpose-built 2 x 1-watt pure Class A amplifier offering a voltage mode that provides a 0.1-ohm output impedance for enhanced dynamics and a high impedance hybrid mode.
The Arche features a dual-mono construction to keep crosstalk to a minimum and a dedicated power supply for each converter. The DAC can process a variety of hi-res signals — including PCM, 384 kHz, and DSD 256 — and is equipped with two ¼-inch headphone jacks and a balanced XLR output. The rear panel provides an analog RCA input and three digital inputs: USB, Toslink, and coaxial.
In another unique wrinkle, the Arche provides presets to optimize sound quality for each of the company's different headphone models. Focal says the presets will be updated via firmware as new headphone models are introduced.
Control is handled via the large multifunctional dial on the Arche's front panel and Focal includes an aluminum headphone mount that attaches to the top of unit.
For more information on Stellia, visit focal.com/us. Click here for more information on the Arche.