Five for Five Geoffrey Morrison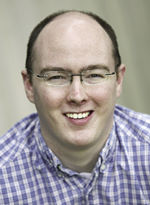 Geoffrey Morrison Says:
InFocus ScreenPlay 4800 DLP Projector $1,299
Da-Lite High-Contrast Da-Mat Screen $903
Pioneer DV-563A Universal Disc Player $250
Yamaha RX-V740 A/V Receiver $599
NHT Speaker System (SB3, SC2, and SW10ii) $2,100
Total $5,151
TVs are nice, but, if you really want a hard-core home theater system, you have to go projection. Sure, this means you need complete light control in your room, but that's a small price to pay for a really, really big screen. Front projection isn't nearly as expensive as you may think, and you'll still have plenty of money left over for first-rate audio, as well.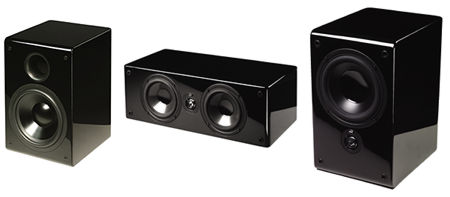 Start off with the InFocus ScreenPlay 4800 projector. This 800-by-600 DLP projector is the baby brother of the excellent InFocus ScreenPlay 7200. It may not have HD resolution, but it's only $1,299 and has Faroudja processing, to boot. Depending on your budget, you can project an image onto just about any size screen you want. The 4800 is bright enough to use with a screen over 144 inches wide; however, because the 16:9 resolution is 800 by 450, you'll start to see pixels if you get too big. I'd recommend an 80-inch-wide Da-Lite Da-Snap fixed-frame screen. For $903, you get your choice of the Da-Mat, a 1.0-gain screen, or the High Contrast Da-Mat 0.8-gain gray screen. The Da-Mat will give you more light output and a wider viewing angle, but the High Contrast Da-Mat will give you a better black level. The 4800 has decent blacks for a DLP, but it's still a DLP. The choice depends on your taste in video: bright with grayer blacks or deeper blacks with a less-bright picture.
You can use Pioneer's DV-563A to supply the signal to your new projector. This outstanding progressive-scan, SACD, and DVD-Audio player is a tremendous value for the price. While it has excellent de-interlacing on its own, the interlaced output is just as good if you want to use the projector's Faroudja processing.
I suggest that you connect the DV-563A to the Yamaha RX-V740 receiver, the big brother of my pick in our December 2003 Face Off. It offers 90 watts spread over six channels, Dolby Pro Logic II, and all of the 5.1 and 6.1 processing you need.
For speakers, I'd go with the NHT SB3 speaker system, the step-up model of the winner of our June 2003 Face Off, the SB2. These speakers offer better sound for slightly more money. If you want to save a few bucks, the SB2 is still an excellent speaker and would save you $200 per pair. Either way, you're going to get a smooth, detailed sound that's never harsh. The SC2 center channel is a perfect match to either the SB3 or the SB2. To fill in the bass, the SW10ii has a 10-inch driver powered by a 150-watt amp. If you really want to blow your $5,000 budget (like I already did), the SC3s are sold individually, so you can buy one more for a 6.1-channel system.
Big screens are the hallmark of a hard-core home theater system. At 100 inches diagonally, this setup certainly offers a big screen, but you're not sacrificing anything for that size. You're still getting a great picture, DVD-Audio and SACD, and great sound with the NHT/Yamaha combo. For the money, this is definitely the system I'd get.—GM
InFocus
(800) 294-6400
www.infocus.com
Dealer Locator Code INF
Da-Lite Screen
(800) 622-3737
www.da-lite.com
Dealer Locator Code DAL
Pioneer Electronics
(800) PIONEER
www.pioneerelectronics.com
Dealer Locator Code PIO
Yamaha Electronics
(800) 4-YAMAHA
www.yamaha.com
Dealer Locator Code YAM
NHT
(800) 648-9993
www.nhthifi.com
Dealer Locator Code NHT
LATEST VIDEO