Five for Five Chris Lewis
Chris Lewis Says:
PSB Speaker System
(Image 7PT, Image 9C, and Alpha B) $2,097
Sony KV-32HS510 Television $1,300
Marantz SR7400 A/V Receiver $1,000
Marantz DV6400 Universal Disc Player $600
Total $4,997
The key as you make a significant move in price brackets is to identify in which of the four major system categories (speakers, electronics, source, video) the extra money will make the most impact. As you move from the $3,000 range into the $5,000 range, speakers are a good place to start, as this is where you'll find the most bang for your buck, getting a major upgrade in performance and function with the highest relative value. You can also considerably upgrade your video display and still maintain overall system value. Many people are tempted to spend extra money on electronics first; however, even with a $5,000 budget, separates are still out of the picture. With receivers, I don't believe you see truly significant upgrades in performance and features from those models in the around-$1,000 class until you spend at least twice that, which this budget won't support without major compromise elsewhere.
PSB certainly isn't the only company making quality inexpensive loudspeakers, but they do it more consistently and more successfully than most anyone else. I'd dedicate 40 percent or more of your $5,000 budget to speakers, and PSB has several systems around that price. For those of you who like the powered-tower approach and its extra floor space, look at a 5.1 system with the Image 7PT tower ($1,449 per pair), the 9C center channel ($399) and the new Alpha B bookshelf ($249 per pair) as surrounds. The Alpha B is a direct-radiator but is still one of the best speaker values anywhere and will pay extra dividends with music. PSB has bi-/dipole options, as well. Those favoring a separate sub approach should look at the Image 6T tower ($999 per pair) and SubSonic 5i sub ($499) with the same center and surrounds. These systems ring in at $2,097 and $2,146, respectively—both much less than they could cost.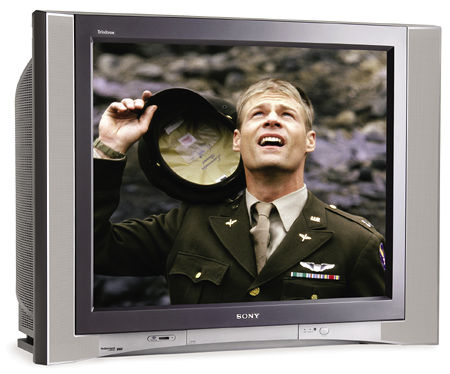 Crossing over $1,000 for a video display can mean a considerable boost in performance and features. Sony's KV-32HS510 is a good value and a rock-solid performer. It's a 32-inch, 4:3 set (how much widescreen material are you really watching right now, anyway?), but it's HD-ready and has a DVI input. Naturally, there's component, S-video, and composite inputs, plus a number of extra features, like DRC, that may be of value to you based on your preferences and system.
The relative strength of the around-$1,000 receiver models eases the decision not to upgrade until you can spend twice that amount. It's an eye-opener to consider what you can get for a grand now versus even five years ago. Marantz is solid in every receiver category, and their new SR7400 is one of the picks of the litter in the $1,000 range. It puts out 105 watts per seven channels, more than enough power for most any $5,000 system, and has all of the necessary processing options, including being the first product to incorporate Dolby's Pro Logic IIx (a solid improvement of an already solid technology). The SR7400 has an impressive internal-components list for the price, supports a second zone, and sports a first-rate remote.
Marantz also knows a thing or two about source units, and their new DV6400 makes quality universal disc players that much more affordable. It's also an excellent fit for a $5,000 budget. Its big brother, the DV8300, is one of my favorite universal players to date, and the DV6400 doesn't sacrifice much, except in price. Besides playing most everything on a 5-inch disc (including SACD and DVD-Audio), it offers progressive scanning, quality internal components, and a good remote. It's the ideal finishing touch for this more-than-worthy $5,000 system.—CL
PSB Speakers of America
(905) 831-6555
www.psbspeakers.com
Dealer Locator Code PSB
Sony Electronics
(800) 222-7669
www.sonystyle.com
Dealer Locator Code SNY
Marantz America
(630) 741-0300
www.marantz.com
Dealer Locator Code MAR
LATEST VIDEO