Five for Five
If you've got $5,000 to spend, we've got five great systems to show you.
It's tough being a consumer in the home theater market these days. You want eye-popping visuals and earth-shattering sound, but sometimes the only eye popping and earth shattering that occurs is when you find out the prices of some A/V systems. Never fear. We at Home Theater hear your cries for a powerful system that won't give your wallet a beating, and we understand. That's why we've gathered our top minds and put together five excellent home theater systems that cost around $5,000. Loudspeakers, universal disc players, HDTVs, projectors, and screens—you name it, we've got you covered. So take a peek over the next few pages, and see the systems for yourself. With all the money you'll save by purchasing the systems we've shown you, you'll be able to spend a little extra to upgrade your wire, cable, and interconnects—and maybe even purchase a sexy stand to hold your new gear. You definitely deserve it.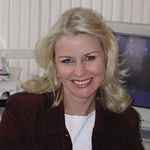 Maureen Jenson Says:
Toshiba 34HF83 Television $2,000
Klipsch Speaker System (Reference RF-25, RC-25, RW-8, and SCR-2) $1,830
Denon DVD-2200 Universal Disc Player $629
Denon AVR-1804 A/V Receiver $499
Upgraded Wire or Interconnects $42
Total $5,000
At first, assembling a home theater that I would want for under $5,000 seemed a little daunting—the key words being "that I would want." I suggested to the editorial team that perhaps we could up our hypothetical budget slightly. Nope. I had set the $5,000 limit, and the troops wanted me to live by it. After a few compromises on what I had initially wanted, it was surprising how quickly I decided on gear that would not only meet my needs but would also provide me and my family with an outstanding experience.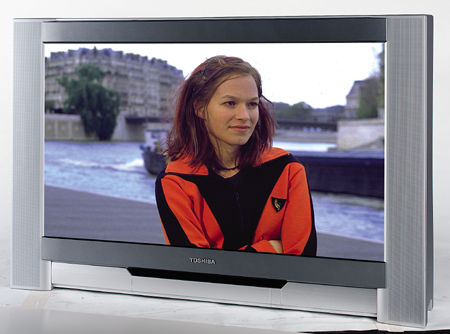 I don't have an enormous theater. Like most people, it's in my family room and measures about 18 feet in length by 14 in depth. The video display is along the 14-foot wall. I can't have a TV that's less than 34 inches, so I opted for the Toshiba 34HF83, which comes in at around $2,000. The 34HF83 has a 16:9 aspect ratio and a 720p resolution, which is the least I'd buy now at any price point. Other key features include Cinema Mode (a 3:2-pulldown switch) and an FST Pure "purely flat" picture tube; considering which wall in our family room this set would have to be placed against, a flat screen helps to increase the viewing angle. The TV also has two sets of component video inputs—again, the least I'd settle for.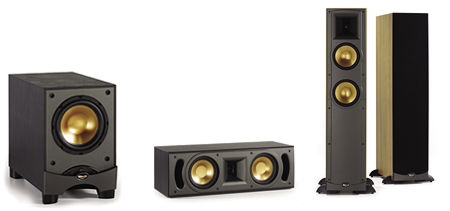 Let's move on to one of my favorite components, the surround sound system. My family enjoys music as much as movies, and we do quite a bit of entertaining, so our loudspeakers have to be first-rate. This is a component you should never skimp on, anyway. Our musical choices tend to fall in the classic-rock category—Led Zeppelin, Aerosmith, AC/DC, you get the picture—and female vocalists, such as Kate Bush, Holly Cole, and the late, great Janis Joplin. I've had Klipsch speakers in my dining room for years and find the horn tweeters and the seamless, slightly warm bass to be an excellent combination for what we like; it's also perfect for movie sound reproduction. To keep my speaker pricing around $2,000, I opted for a pair of the Reference RF-25 tower speakers at $800, the RC-25 center channel at $280, the RW-8 subwoofer at $350, and a pair of the SCR-2 in-ceiling speakers at $400 per pair. Due to the room constraints, I can't have rear-wall, sidewall, or freestanding surround speakers. This system's total price is $1,830.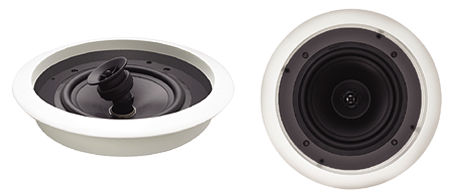 I can't imagine why anyone who's currently shopping for a source component wouldn't purchase a universal player (meaning that it can also play SACD and DVD-Audio discs; for a full explanation of both of these amazing new high-resolution audio formats, go to the www.hometheatermag.com Website). That being said, I opted for the $629 Denon DVD-2200 universal player, which is powered by the Silicon Image/DVDO PureProgressive Decoding Engine to provide incredible quality. One of its other great features is the inclusion of bass management, which is crucial for the proper playback of high-resolution discs.
I decided that a good pairing with the system would be the $499 Denon AVR-1804 receiver, which can decode all of the major surround sound formats, including Dolby EX, Dolby Pro Logic II, and DTS ES Discrete. The AVR-1804 supplies a very respectable 90 watts of power to all six channels. That's right, six—this is truly a great value for the money, and, even though I'm only configuring a 5.1 system for now, we may move to a more-accommodating house in the future and be able to include that sixth channel.
This gave me an additional $42 to spend on upgrading my interconnects and speaker cable. That's not a lot of money; I could easily use more. I could have gone even further over budget by purchasing one of the sleek stands that are available now, many of which have a hidden wire-management system—perfect for how we really live. See? I told the team that I needed more than $5,000.—MJ
Toshiba
(973) 628-8000
www.toshiba.com
Dealer Locator Code TOS
Klipsch
(800) KLIPSCH
www.klipsch.com
Dealer Locator Code KLI
Denon Electronics
(973) 396-0810
www.denon.com
Dealer Locator Code DEN