Donnie Darko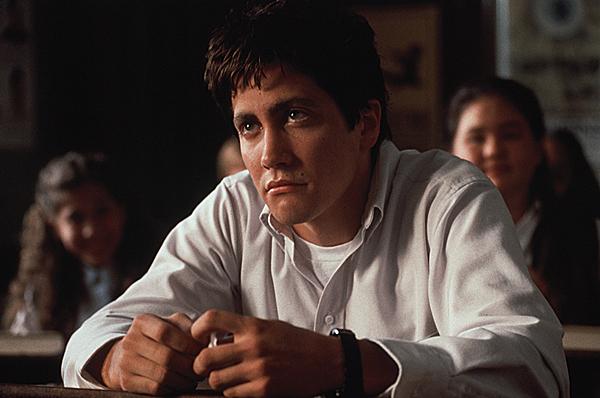 This is a new 4K restoration undertaken exclusively for this release by Arrow. It comes in an AVC 1080p encodement framed at 2.35:1. The film's never been spectacular looking and has always been a bit on the dim side, which affects overall contrast, but this is the best it's ever looked. Grain is crisp and natural, though a little coarse, which is typical for this film and not necessarily a consequence of a poor transfer or restoration.
Donnie Darko comes with the remixed and remastered 5.1 director's cut mix and the theatrical 5.1 mix in DTS-HD Master Audio. There are differences in the mixes, such as the opening scene when Donnie awakes; the director's cut features a distant, atmospheric recording of a girl singing "The Star-Spangled Banner." Both mixes are wonderfully done. The voice of the rabbit sounds like it's coming from inside your head.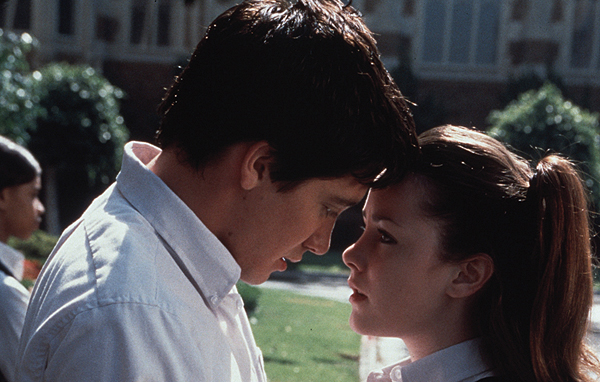 Arrow stuffs this set with mucho extras. It features collectible packaging with new artwork and a book with new writing by Nathan Rabin, Anton Bitel, and Jamie Graham; an interview with Richard Kelly, introduction by Jake Gyllenhaal, and contemporary coverage, illustrated with original stills and promotional images. An abundance of on-disc extras includes three audio commentaries with Kelly and Jake Gyllenhall, the cast and crew, and Kevin Smith (director's cut only). A new 83-minute making-of, "Deus ex Machina: The Philosophy of Donnie Darko," is a must-watch. There's a lot more worth watching as well.
Blu-Ray
Stuiod: Arrow Video, 2001
Aspect Ratio: 2.35:1
Audio Format: DTS-HD Master Audio 5.1
Length: 113 mins. (theatrical cut); 133 mins. (director's cut)
MPAA Rating: R
Director: Richard Kelly
Starring: Jake Gyllenhaal, Maggie Gyllenhaal, Patrick Swayze
Donnie Darko is the 2001 indie cult film from Richard Kelly (Southland Tales). Set in the 1980s, the film is an amalgam of sci-fi, psycho-thriller, and horror that's an early new-millennium answer to the John Hughes films of the 1980s. The titular character, played by Jake Gyllenhaal, is a disaffected high school student in suburban Middlesex living with his college-age sister (played by sister Maggie), his mother and, and younger sister. Donnie deals with psychological problems that cause him to see a 6-foot-tall rabbit named Frank that tells him the world is going to end in less than a month. Kelly's film effectively melds the reality of teen angst and a harrowing look at mental illness, blurring the lines between what's real and what's a byproduct of Donnie's troubled mind. A soundtrack of '80s tunes including hits by INXS, Echo and the Bunnymen, and Tears for Fears is used judiciously and artfully to place us in the era as well as to heighten the sense of doom that looms over the film.