Custom-Built $150,000 McIntosh System Featured in Charity Auction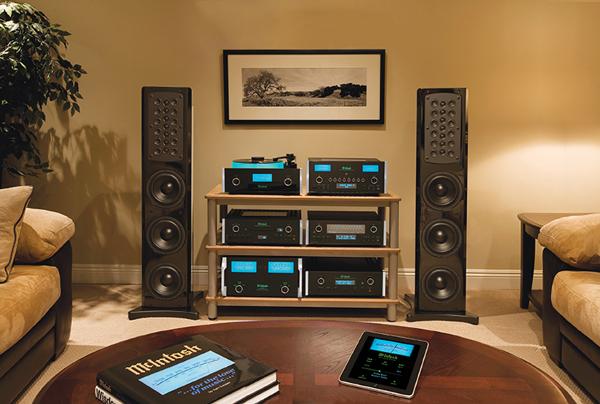 A custom-built McIntosh audio system is the featured auction item for the 10th Annual Stuart House Benefit organized by clothing designer and McIntosh enthusiast John Varvatos, who is also a mentor on NBC's
Fashion Star
.
Valued at $150,000, the "McIntosh x John Varvatos Custom Built SoHo Audio System" includes an MT5 turntable, C50 stereo preamplifier, 1,200-watt-per-channel MC1.2KW power amplifier, MEN220 room correction system, MPC1500 power conditioner, and a pair of XRT1K tower speakers.
The winner will also receive a private tour of the McIntosh factory in Binghamton, NY, hosted by McIntosh President Charlie Randall and John Varvatos, where he or she will have the opportunity to see the system being hand crafted.
A benefit event will be held at the John Varvatos boutique in West Hollywood on March 10 and feature a DJ set by "White Wedding" rocker Billy Idol and his son Willem Wolfe played over the SoHo system.
Bidding is open through March 21 at Charitybuzz.com. Net proceeds from the auction will benefit Stuart House, UCLA's internationally recognized program serving the needs of sexually abused children and their families.
WHERE TECHNOLOGY BECOMES ENTERTAINMENT