Coming Attractions Page 2

PANAMAX MX5102 POWER MANAGER
Designed for the home theater, the MX5102 combines power management, noise filtration/isolation, surge protection, and voltage monitoring in an average-size component with 10 outlets: four isolated, two high-current, two always-on, and two with battery backup. The unit also provides jacks for coaxial, phone, and LAN connections; a 12-volt trigger input, and infrared (IR) outputs that can be programmed to turn on/off remote components such as a ceiling-mounted projector. Whenever a precipitous spike or drop in voltage is detected, the MX5102 removes power from connected gear to prevent damage.
Keeps on Running: Equipment plugged into outlets with battery backup remains powered during power failures to prevent hard-disk crashes and the loss of data used for setup configurations, etc. Price: $649
Panamax • (800) 472-5555 • panamax.com
DVDO SL-MH101-01 MHL-TO-HDMI ADAPTER KIT
The Mobile High-Definition Link protocol lets you send 1080p video and sound from an MHL-enabled smartphone or tablet to an MHL-compliant TV using a single cable that draws power from the TV to charge the mobile device. But what if your TV isn't MHL-compliant? No worries. The DVDO Mobile Kit has everything you need to make the connection: a wrap-and-hide dock with an 8-inch cable that goes to the mobile device, a 20-inch cable that connects to the supplied AC adapter (or your PC), and a 3-foot HDMI cable that tethers the cable dock to the TV.
Ultimate Couch Potato: Best of all, you can use the TV's remote to control your smartphone from the big screen. Price: $20
DVDO • (888) 651-1765 • dvdo.com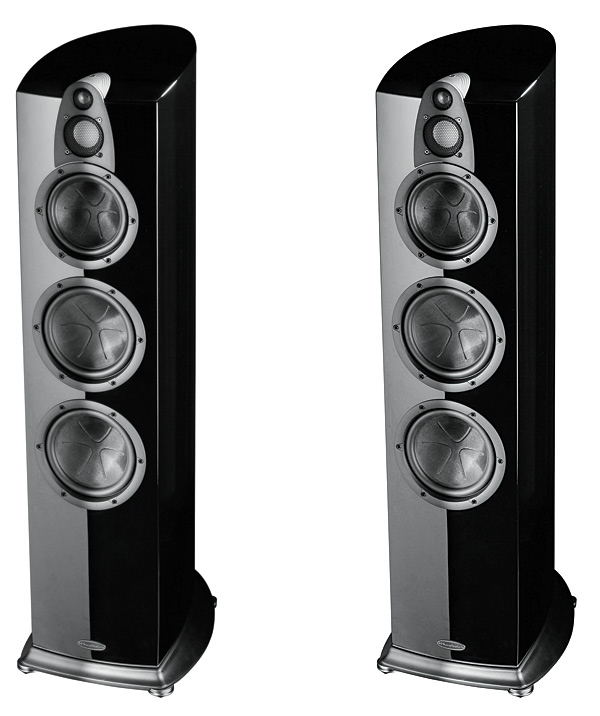 WHARFEDALE JADE SERIES SPEAKERS
Drawing on a rich British history that dates back to 1932, Wharfedale designers today use computer-aided modeling and precision tooling to produce speakers that are rigorously tested to meet such criterion as breathtaking detail and resolution. The seven-model Jade Series, featuring elegantly contoured cabinets, includes floorstanding, stand-mounted, and center-channel models (two each), plus a wall-mountable surround speaker.
A Material World: Cabinets are constructed from multiple layers of a laminated wood and composite material called Crystalam that reduces sonically destructive vibration; woofers and midrange drivers are made of Acufiber, a material with self-damping properties that minimize colorations. Black oak, piano black, rosewood, and cherry wood-veneer finishes are available. Prices range from $1,199 to $4,199 per pair in matte finish.
Wharfedale • (508) 422-9788 • wharfedale.com
PINNACLE P-WAFR BAR 42 THREE-IN-ONE SPEAKER
Tired of the tinny sound you get from your TV speakers? Replace them with the svelte P-WAFR BAR 42 soundbar, which squeezes left-, center-, and right-channel speakers into an extruded cabinet that's 38 inches wide, 6 inches tall, and only 1.9 inches deep, making it ideal for use with flat-panel TVs 42 inches and larger. Each speaker comprises a 1-inch pivoting dome tweeter flanked by two 3-inch carbon-graphite woofers and housed in its own chamber. A bracket that secures the 10-pound soundbar flush to the wall is included.
Built to Last: Pinnacle, family owned and operated since 1976, stands behind its speakers with a rare 10-year transferable warranty. Price: $1,100
Pinnacle Speakers • (800) 346-2863 • pinnaclespeakers.com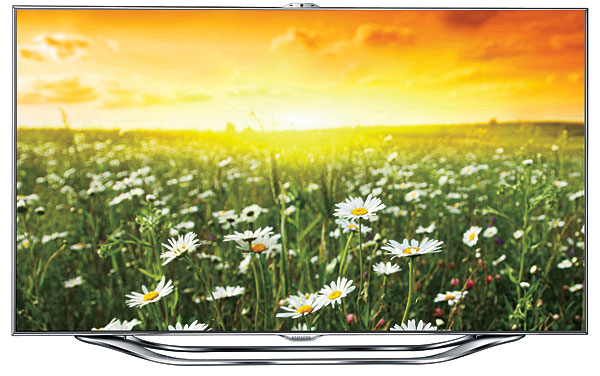 SAMSUNG ES8000 3D LED SMART TV
Available in four sizes, the ES8000 LED-backlit TV embodies the fifth generation of Samsung's Smart TV, which provides innovative ways to find the content you want. Highlights include a dual-core processor to speed up app launching and task switching, 5 GB of free cloud storage, and Micro Dimming Ultimate, which optimizes the video signal and LED backlighting to improve brightness, color rendition, and contrast.
Jetson-esque Control: Stepping into the future, you can navigate menus by uttering phrases like "Smart Hub," gesturing with your hands or using the touchpad remote. But facial recognition is the coolest: Stand in front of the screen and your favorite apps will magically appear. Prices for 46-, 55-, 60- and 65-inch sets: $3,000, $3,750, $4,400, and $5,100, respectively.
Samsung • (800) 726-7864 • samsung.com
JAMES LOUDSPEAKER 63SA-7 SMALL APERTURE CEILING SPEAKER
Somehow James manages to squeeze a full-range, three-way speaker system into an enclosure with a 3-inch round or 3x3-inch square opening that fits between ceiling joists. The 63SA-7 comes in two pieces: a cylindrical module housing a 0.75-inch, wide-dispersion tweeter and a 2-inch midrange slide into the main enclosure, which measures roughly 14x10x6.5 inches and contains a 6.5-inch woofer. When all is said and done, the small opening disappears behind a grille that blends into the ceiling.
Bold Bass: Dubbed Mini-PowerPipe, the woofer plays down to 38 hertz. Good thing the enclosure is made of aircraft aluminum. Price: $1,200
James Loudspeakers • (707) 265-6343 • jamesloudspeaker.com
LATEST VIDEO