Coming Attractions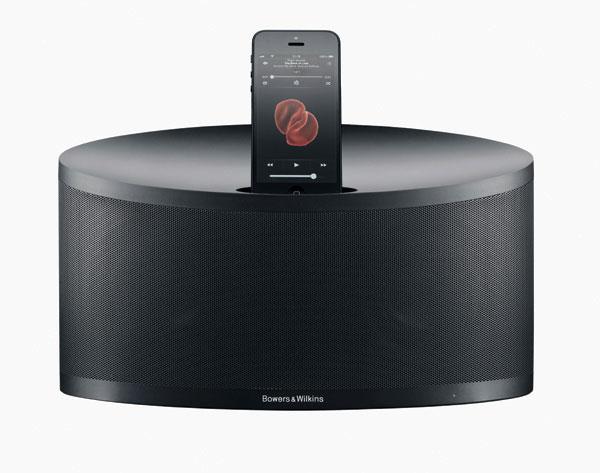 Bowers & Wilkins Z2 Wireless Speaker/iPhone Dock
In the latest expansion of its growing lineup of wireless music systems, renowned British speaker maker Bowers & Wilkins (B&W) has introduced the elegantly styled Z2, which combines the convenience of AirPlay wireless streaming with a Lightning-connector-equipped dock for the latest generation iPhone, iPod touch, and iPod nano. Inside the ported enclosure, a 2 x 20-watt amplifier powers two 3.5-inch full-range drivers.
Fits Anywhere: The compact design and gentle curves of the Z2 will blend in almost anywhere but are ideally suited for a living room end table, bedroom nightstand, or kitchen counter. Put multiple Z2s throughout the house, and you can literally walk your music from room to room. How cool is that? Price: $400
Bowers & Wilkins • (978) 664-2870 • bowers-wilkins.com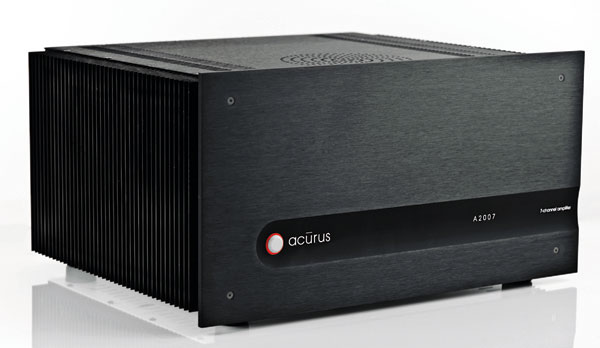 Acurus A2007 Seven-Channel THX Ultra2 Power Amplifier
Solid American engineering and construction are cornerstones of the A2007. Yes, it's big—standing 9 inches tall and weighing 52 pounds—but that's what it takes to build a convection-cooled power generator with seven discrete 200-watt amplifiers, rated to deliver a beastly 7 x 300 watts into 4 ohms. THX Ultra2 certification means the A2007 can drive a demanding home theater setup to reference levels in a large room (up to 3,000 cubic feet), while maintaining low noise and distortion.
App-Free Web Control: An Ethernet port and updatable network card let you monitor and control the amplifier over your home network. The necessary software and hardware, including a browser-friendly interface, reside in the amplifier so there are no apps to download. Price: $4,299
Acurus • (866) 781-7284 • acurusav.com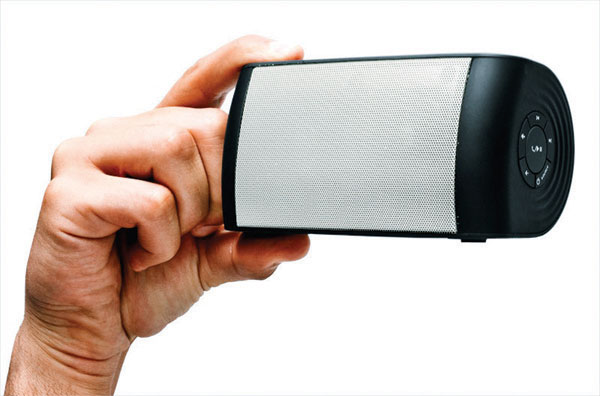 Cambridge Audio OontZ Wireless Bluetooth Speaker
Weird name, we agree. Even weirder spelling. Oddities aside, the OontZ is said to pack quite a punch for a stereo speaker that's 5 inches wide and weighs just over half a pound. Inside the tiny cabinet are a tiny amplifier, two drivers, and a rechargeable lithium-ion battery that will keep the little guy singing for up to 10 hours. Two versions are available: the curved-back OontZ and triangular OontZ Angle, each finished in matte black with a choice of nine grille colors, including pink, red, yellow, green, and blue.
Stereo Streamin': Bluetooth connectivity lets you wirelessly stream music from compatible devices up to 30 feet away. Supplied accessories include a carry pouch, an audio cable, and a mini USB charging cable. Price: $70
Cambridge SoundWorks • (800) 367-4434 • theoontz.com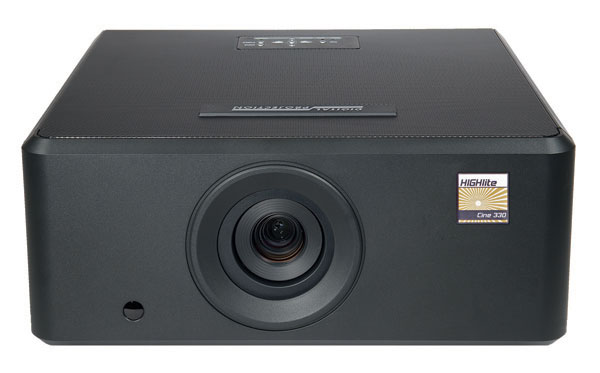 Digital Projection HIGHlite Cine 330-3D Projector
If you're looking for ways to elevate your home theater experience and money is no object, the HIGHlite Cine 330-3D three-chip DLP projector is available in two versions—high contrast (20,000:1 with 3,000 lumens) and high brightness (2,000:1 with 5,500 lumens), the latter for media rooms with ambient light. Multiple lens options are available for the 1080p projector, which has two HDMI 1.4a inputs and can put up an 18-foot image.
Did You Know?: Digital Projection introduced one of the first three-chip DLP projectors in 1997 and won two Emmy Awards for Outstanding Achievement in Engineering Development in 1998 for its commercial POWER Displays projector, the same year Texas Instruments' Dr. Larry Hornbeck received an Emmy for inventing DLP technology. Price: $29,995 (high contrast), $31,995 (high brightness)
Digital Projection • (770) 420-1350 • digitalprojection.com
SVS Ultra Tower Speakers
The trapezoidal cabinet lends a striking appearance to the Ultra Tower, SVS's flagship speaker and the newest addition to its Ultra home theater speaker series. But the wedge-shaped enclosure is for more than just looks: The non-parallel panels reduce internal standing waves that can color the sound. The 45-inch-tall tower employs a 3.5-way cross-
over network that divides and directs the audio signal to a pair of "horizontally opposed" 8-inch woofers (what'd you expect from SVS?), two separately enclosed 6.5-inch midrange drivers, and a 1-inch aluminum-dome tweeter.
Try at Home: Whether you buy the speakers from a store or online, SVS offers a 45-day in-home trial with free shipping both ways. The speakers are available in Gloss Black or Black Oak veneer. Price: $1,998/pair
SVS • (877) 626-5623 • svsound.com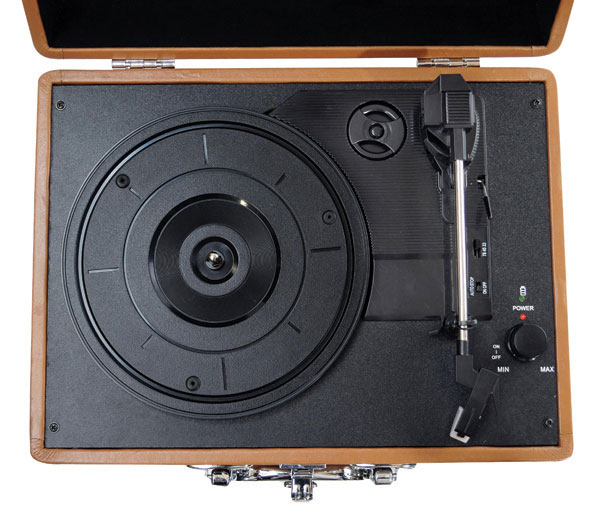 Pyle PVTT2U Briefcase USB Turntable
Viva Las Vegas! It's back to the '60s with Pyle's PVTT2U, which packs a three-speed belt-drive turntable (ceramic cartridge included), powered speakers, and a rechargeable battery into a 10.6 x 13.8 x 4.3–inch faux-leather briefcase.
Retro Revamp: Don't be fooled by the retro façade. This portable system is ready to convert your vinyl collection into a digital music library. Run the supplied USB cable to a PC or Mac, plop a prized LP on the table, and give old songs a new life as MP3 files you can edit and organize using supplied software. When you're not over at your friend's house playing records, you can use the turntable's stereo RCA jacks to connect to your main audio rig. Price: $189
Pyle • (718) 535-1800 • pyleaudio.com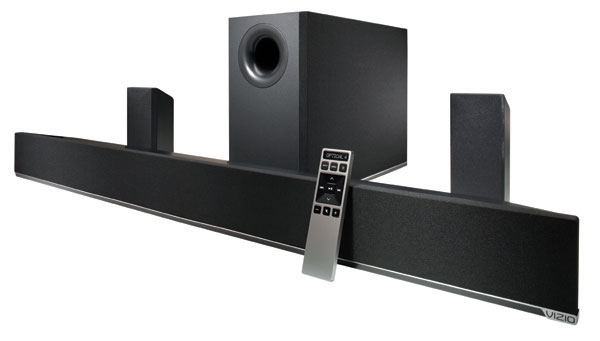 Vizio S4251w-B4 5.1 Home Theater Sound Bar System
Vizio takes a multi-component approach with its 5.1 Home Theater Sound Bar system, mating a wireless subwoofer and two surround speakers with a 42-inch-wide soundbar that houses eight drivers for the front left/right and center channels. In addition to Dolby Digital and DTS Digital Surround processing, the system includes DTS TruVolume to eliminate annoying volume fluctuations and DTS Circle Surround to ensure a surround-sound experience from any source (even mono). Vizio doesn't quote power specs but says the system is capable of generating a sound-pressure level of 102 decibels with less than 1 percent distortion.
Stream Away: The system supports streaming from Bluetooth-enabled smartphones and 
tablet devices and includes a remote control with a squint-free LCD display and all necessary cables. Price: $330
Vizio • (877) 698-4946 • vizio.com