Coming Attractions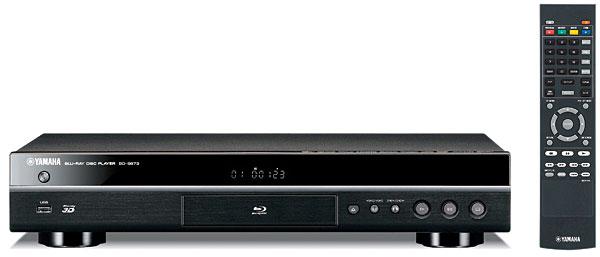 Yamaha BD-S673 Blu-ray Player
If you're looking for a universal disc player with state-of-the-art connectivity and a penchant for performance, the BD-S673 is worth a look. It has built-in Wi-Fi and a 1080p/24-kilohertz HDMI output; upconverts DVDs, photos, and home videos for 1080p playback; and supports Netflix streaming, Picasa photo sharing, 3D playback, and x.v. Color and Deep Color to keep the video geek inside happy. On the audio side, the player boasts a 192-kHz/24-bit D/A converter, supports Dolby TrueHD and DTS-HD Master Audio, and plays FLAC files. BD-Live compatibility rounds out the package, providing access to supplementary movie-related content.
Serious App-titude: Yamaha's AV Controller app lets you control the player using an Apple or Android device or a Kindle Fire. Price: $330
Yamaha • (714) 522-9105 • usa.yamaha.com
URC Total Control Mobile App
Owners of Universal Remote Control's Total Control system can turn their iPad, iPhone, or iPod touch into a powerful home controller with the Total Control Mobile iOS app. Download it from the App Store, have a URC dealer activate and integrate it into your home system, and use your iPhone to turn lights on and off, crank up the AC, and start a movie or fire up the speakers in the family room. Your neighbors will be impressed.
Updates and Add-ons Included: Once the app is activated, you can add additional devices and download updates at any time without incurring extra costs. Price: $199 (one-time activation/setup fee)
Universal Remote Control • (800) 901-0800 • mytotalcontrol.com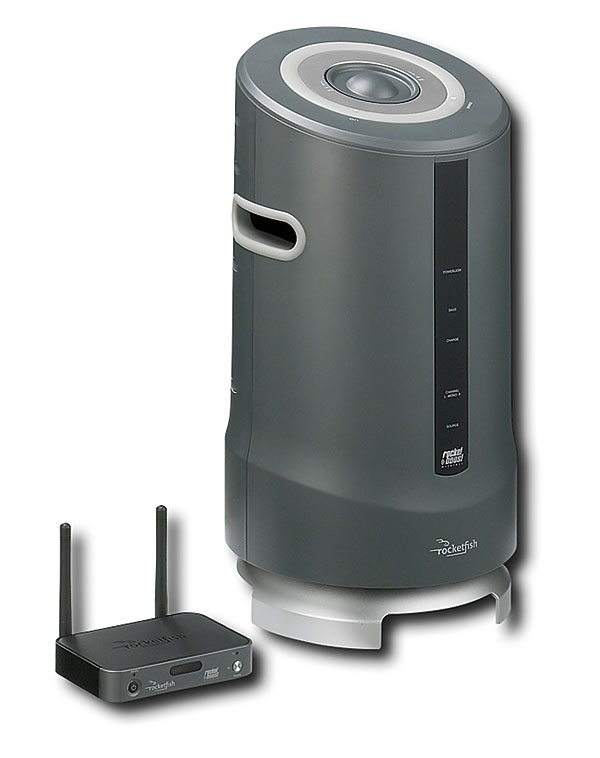 Rocketfish Rocketboost Wireless Indoor/Outdoor Speaker
Looking for an inexpensive wireless music solution? With Rocketboost, you get a 2.4-gigahertz sender/receiver that transmits uncompressed signals over a line-of-sight range of 150 feet and a 16 x 9–inch weather-resistant speaker with a built-in 22-watt amplifier. The base unit has USB and analog inputs, and the speaker can be powered via AC or eight C batteries (not included). For stereo, simply add a second speaker ($125). A remote is included for adjusting volume and controlling a connected iPod or PC running iTunes or Windows Media Player.
Double Duty: The base unit also receives audio from other wireless transmitters and has a line output for connecting a powered speaker. Price: $185 (available at Best Buy and Future Shop)
Rocketfish • (800) 620-2790 • rocketfishproducts.com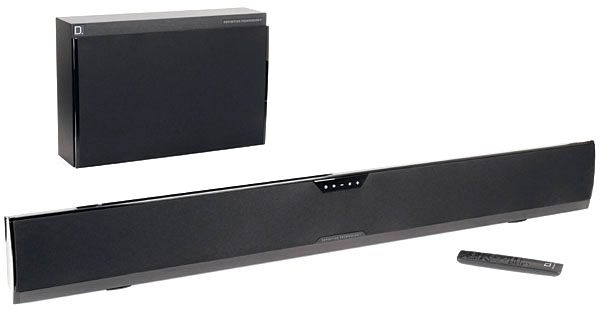 Definitive Technology SoloCinema XT Soundbar Speaker
You need good sound to go with your ultra-thin TV, but a clunky speaker setup isn't going to cut it. Def Tech's solution: Build a soundbar that's 5 inches deep by moving bass duties to a wireless subwoofer you can stash behind the couch. The svelte 43 x 5 x 5–inch SoloCinema XT uses six midrange drivers, three tweeters, and 200 watts to produce five discrete channels of sound; the subwoofer's 8-inch driver brings up the bottom with 250 watts at its disposal.
Sonic Icing: Three HDMI inputs plus DTS-HD and Dolby TrueHD processing set the Solo apart from the competition. The system includes a remote designed for lights-off operation, feet for shelf mounting, and a wall bracket. Price: $1,999
Click here for review.
Definitive Technology • (800) 228-7148 • definitivetech.com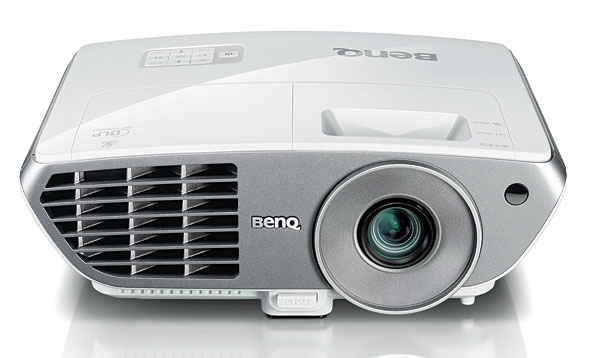 BenQ EP5920 1080p DLP Projector
The plug-and-play EP5920 delivers 1080p resolution yet weighs only 8 pounds and comes with a carrying bag so you can take it along on a weekend getaway or bring it to your neighbor's house for a slideshow. It has a built-in 10-watt speaker for quick setup and offers component and VGA connections as well as two HDMI 1.3 inputs.
Light It Up: High-output Living Room and Bright modes make the EP5920 suitable for rooms with ambient light so you don't have to worry about blacking out the windows. Power consumption in standby mode is less than 1 watt, and lamp life is rated at 4,500 hours, or 3 years at 4 hours a day. Contrast ratio is spec'd at 4,500:1. Price: $899
BenQ • (866) 600-2367 • benq.com