Coming Attractions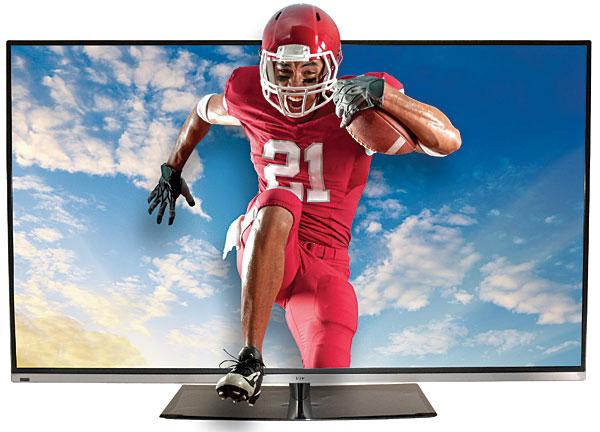 JVC JLE55SP4000 3D LCD HDTV
It might be part of JVC's posh-sounding BlackSapphire line, but the 55-inch JLE55SP4000 HDTV offers plenty of bang for the buck, starting with built-in Wi-Fi and preloaded Internet apps that provide one-click access to YouTube videos, movies via Netflix and Vudu, TV through Hulu Plus, and music from Pandora. A two-sided remote control has a keyboard on its backside so you can surf the Web without fumbling with cursor buttons. Four pair of polarized, movie-theater-style 3D glasses are included so the whole family can watch 3D movies.
Extended Viewing: A SlingPlayer app lets you extend the living-room HDTV experience to any TV in the house or to any location where you have an Internet-connected device. Price: $1,500
JVC • (800) 252-5722 • tv.jvc.com
Tivoli Radio Silenz Noise-Canceling Headphones
Nothing like an intruding jackhammer or jet engine when you're chillin' with your 'phones on. If you're jamming to Metallica, you might be able to pull it off. If it's John Mayer, good luck. Radio Silenz's switchable noise-canceling processor is said to reduce ambient noise by up to 85 percent, which should bring Mayer's depressing lyrics back into focus. When you need to hear what's going on around you, hit the Defeat button. A single AAA battery (included) is said to power noise-free listening for up to 50 hours.
Love That Grain: In a unique twist, the ear cup housings are made of real wood instead of the usual black plastic. Walnut, Cherry, and Black Ash finishes are available. Price: $160
Tivoli Audio • (877) 297-9479 • tivoliaudio.com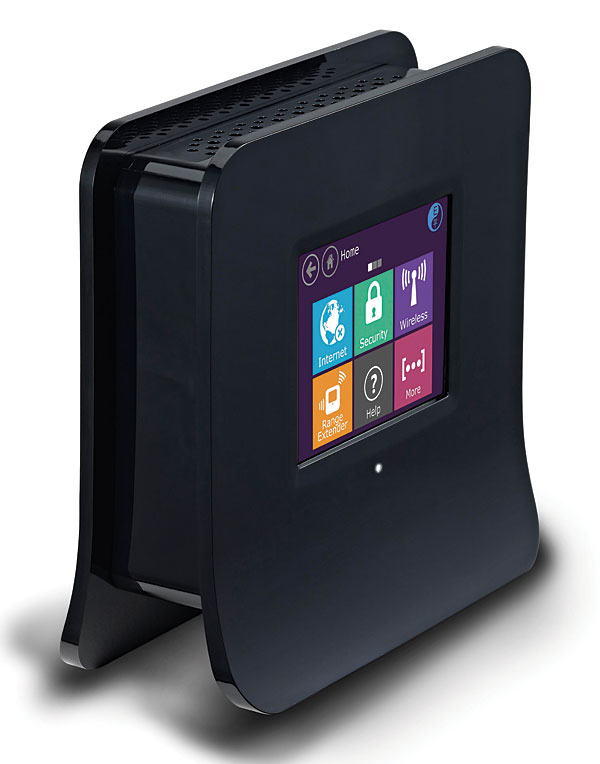 Securifi Almond Wireless-N Router and Range Extender
The Almond is the prettiest router we've seen and the only one with a touchscreen, meaning you won't have to hide it. Said to configure in seconds, you can use it as your primary router or to boost the range of an existing router. No PC/Mac or CD is required for setup or management thanks to the intuitive touchscreen. Wi-Fi speeds top out at 300 Mbps, and you get one WAN port and two LAN ports instead of the usual four. At least they throw in an Ethernet cable.
A Hard Nut to Crack: In light of recent reports about routers being hacked, Securifi has preconfigured the Almond to bolster network security and includes simplified access to advanced security features. Price: $79
Securifi • (855) 969-7328 • securifi.com
VMP CH-001B Wall-Mount Component Shelf
Ideal for simple A/V setups with a wall-mounted TV, the stylish CH-001B has a 13 x 11–inch black tempered-glass ledge designed to support up to 25 pounds. The structure is easy to assemble and secures to the wall via two screws; the package includes wood screws for mounting to a stud and drywall screws with anchors for attaching the shelf directly to the wallboard. Worried about your precious component vibrating off the shelf? Tie it down with VMP's optional security strap.
Stackable: The entire structure is 9 inches tall, and you can stack multiple units if you want to create an on-wall rack for several components. Price: $57
Video Mount Products • (877) 281-2169 • videomount.com
ABG Radia R18i On-Wall Surround Speaker
Movies or music? That's the question when it comes to choosing surround speakers for the back of your room. The diffuse dispersion pattern produced by dipole speakers works well for movies, providing ambience and envelopment, while direct-radiating speakers tend to be better for music. But what if you enjoy listening to music in surround as much as you enjoy watching movies?
Best of Both Worlds: The R18i's dipole ribbon driver can be rotated to create diffuse sound, direct sound, or a mixture of both. Go ahead and experiment. The newly redesigned speaker has two 4-inch woofers instead of a woofer/passive radiator combo and handles more power than its pre- decessor. Available in black, silver, or off-white. Price: $650 each
BG Radia • (775) 884-1900 • bgcorp.com