Coming Attractions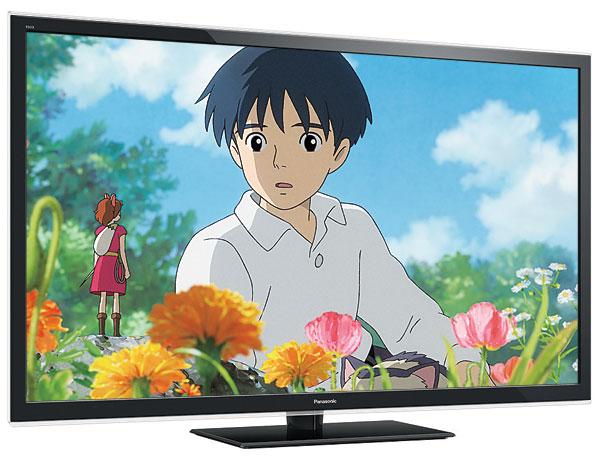 Panasonic TC-L55ET5 3D LCD HDTV
Images are said to be bright and clear from almost any seat in the room thanks to a new high-efficiency LED-backlit LCD panel that maintains brightness over a wide viewing angle, while consuming 25 percent less power than Panasonic's 2011 LCD HDTVs. A Web browser and built-in Wi-Fi make it easy to access online content, select apps from the Viera Connect Market, and video chat (optional camera required). The TV supports passive (polarized) 3D viewing and can convert any video to 3D; four pair of 3D glasses are included.
Social TV: Apps for Facebook and Twitter let you get social on the big screen without connecting a PC. You can even tweet and post messages while watching TV. Price: $1,900
Panasonic • (800) 405-0652 • panasonic.com
MartinLogan Motion Vision SoundBar speaker
You crave surround sound but your spouse says no to five speakers. MartinLogan to the rescue with a system that uses advanced digital signal processing and seven drivers to create a three-dimensional soundstage from a single cabinet you can mount on the wall. Plug in a Blu-ray player or other source component, and you're ready for action. The elegantly sculpted enclosure houses seven amplifiers with a combined output of 100 watts and a transmitter in case you want to add a wireless subwoofer but you can't find a way to squeeze in five speakers.
A Taste of Exotica: Expect refined sound from ML's patented Folded Motion Tweeters, which have a surface area that's eight times that of a conventional 1-inch dome. Price: $1,500
MartinLogan • (785) 749-0133 • martinlogan.com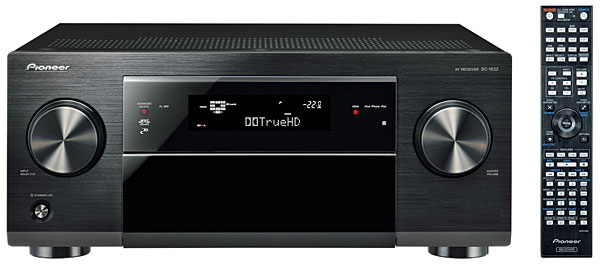 Pioneer SC-1522 A/V Receiver
Cutting-edge connectivity and energy-efficient Class D amplification are cornerstones of this do-everything 9.2-channel receiver, which puts out 130 watts per channel or 720 watts total with all channels driven. The THX-certified control center can power a 5.1-channel home theater plus two zones and supports Internet radio as well as wireless connectivity via AirPlay, DLNA 1.5, and Bluetooth. Enthusiasts will appreciate its 1080p/24 video processor, 4K passthrough, automated room calibration, ability to play high-resolution music files, and compatibility with Crestron, Contol4, and Savant control systems.
Mobile Friendly: Pioneer's iControlAV2012 app lets you control the receiver from an iPhone, iPad, or iPod, and a front-panel Mobile High Definition Link interface makes it easy to access content and applications from MHL-compliant smartphones. Price: $1,599
Pioneer • (800) 421-1404 • pioneerelectronics.com

Acoustic Research PW1000 Home Theater Power Station
The PW1000 uses 75-decibel EMI/RFI power-line filtering to enhance picture and sound quality and provides 6,840 joules of surge protection (with a $500,000 connected-equipment guarantee) to protect A/V gear from power spikes. But it's much more than a power conditioner/surge protector.
No More Tangles: A front flip-down panel reveals a wealth of connections for quick, hassle-free connection of gaming consoles, camcorders, and other devices: two AC outlets, three USB ports (one optimized for charging tablets), an Ethernet port (part of a five-port gigabit Ethernet switch), and a series of passthrough connections, which are duplicated around back, including HDMI, component video, and digital coaxial. The back panel has eight power outlets and four more Ethernet ports plus coax inputs for satellite/cable. Price: $250
Acoustic Research • (800) 732-6866 • acoustic-research.com
Amped R20000G High-Power Wireless-N Gigabit Dual-Band Router
Having trouble streaming HD movies or tired of losing your Internet connection in far-flung areas of your castle? The R20000G is said to provide 12 times the output power (600 mW x 2 in the 2.4-gigahertz band) and five times the antenna gain (5 dBi) of standard wireless routers, which translates into a coverage area of up to 10,000 square feet.
Double Duty: The router creates two networks that operate simultaneously: 2.4 GHz for everyday access and an interference-free 5-GHz network with speeds of up to 600 Mbps for streaming HD movies and Internet gaming. Five gigabit ports set the stage for ultra-fast wired connections, and there's a USB port for sharing files locally or remotely. Price: $170
Amped • (888) 573-8820 • ampedwireless.com
Autonomic Mirage MMS-5A Cloud-Based Media Server
With 1 terabyte of storage and access to unlimited space in the cloud, the MMS-5A aggregates and synchronizes all of your media—even tunes stored on that PC in your beach bungalow—so you can spend more time enjoying treasured music and video and less time hunting for it. The system provides access to online streaming services such as Pandora and Spotify and can be controlled via an onscreen interface (remote included), a Windows PC or Mac, Adobe Flash–enabled mobile devices, Apple's iPhone/iPad/iTouch (with AirPlay support), and systems from AMX, Control4, Crestron, Savant, RTI, and URC.
Audiophile Aspirations: The server supports high-resolution music files and can distribute six independent audio streams to an unlimited number of zones around the house. Price: $4,250
Autonomic Controls • (914) 598-1647 • autonomic-controls.com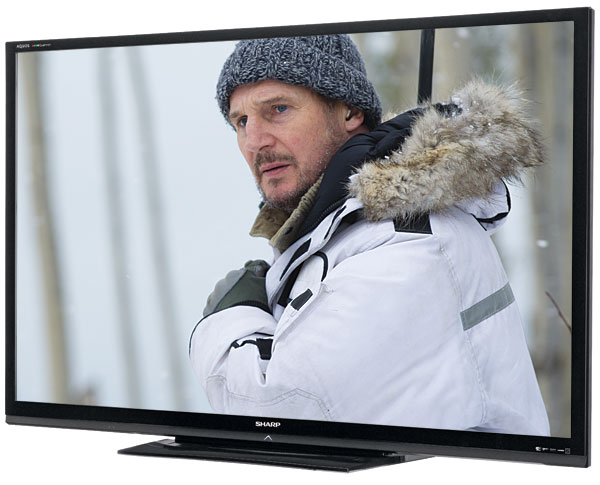 Sharp LC-80LE844U 3D LCD HDTV
Get ready for a really big show with a 3D screen that presents more than twice the area of a common 55-inch HDTV. The set employs full-array LED backlighting, a 240-hertz refresh rate to reduce motion blur, and the latest iteration of Sharp's Quattron technology, which adds a yellow subpixel to the conventional red-green-blue (RGB) pixel structure; refinements are said to enhance detail and create smoother lines and color transitions. Built-in Wi-Fi and a SmartCentral interface bring the Internet into your living room.
Energy Miser: In terms of power consumed per square inch, the 80-inch behemoth is hailed as the most energy-efficient flat-panel TV available today, with a projected annual operating cost of only $22. Fire it up. Price: $6,000
Sharp • (800) 237-4277 • sharpusa.com
Denon DBT-1713UD Universal Disc Player
It can't play LPs, but Denon's latest universal disc player will handle just about every other kind of disc, including Blu-ray, DVD, CD, and—for the audiophile crowd—Super AudioCD (SACD) and DVD-Audio music discs. Construction is described as sturdy, and the drive mechanism is shielded to prevent vibrations and electro-magnetic noise from degrading playback. Film purists will also appreciate its 1080p/24 video output.
Stream On: The player's Ethernet port enables streaming from online services such as Netflix, Vudu, and YouTube, each of which has its own direct-access button on the remote. The player is 3D ready and has a front-panel USB port for sharing photos and other content. Price: $500
Denon • (201) 762-6665 • usa.denon.com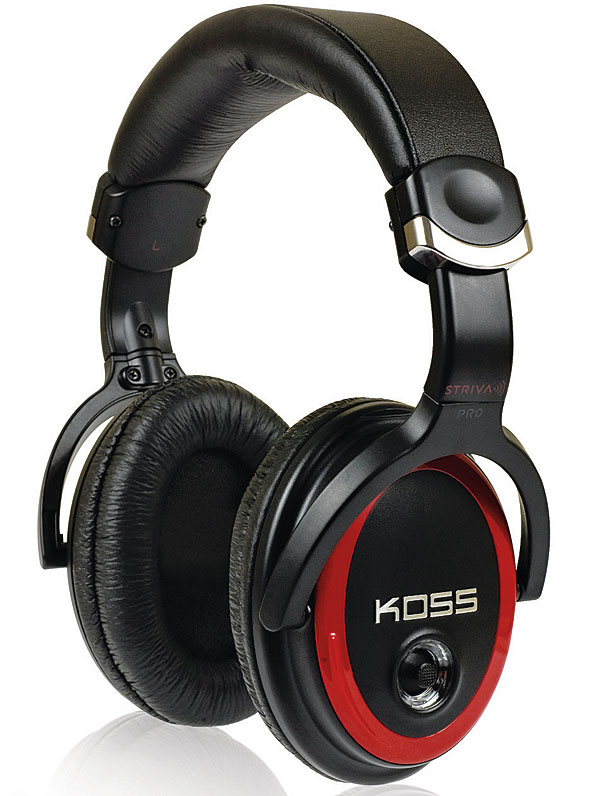 Koss Striva Pro Wi-Fi Headphones
Headphone pioneer Koss built a tiny Wi-Fi-enabled computer into its Striva Pro headphones that makes it possible to listen to Internet radio wherever a Wi-Fi signal is available. To start streaming, you create an account on the MyKoss server and set up personal music channels by genre, artist, or decade. The ear cup has controls for volume, channel, and thumbs up/thumbs down to fine-tune musical preferences.
Make It Wireless: The headphones come with a matchbook-size Wi-Fi transmitter that enables wireless streaming from any smartphone, portable music player, or computer when plugged into its headphone jack. An audio cable is included for standard headphone listening. Price: $450
Koss • (800) 872-5677 • koss.com