The Bridge on the River Kwai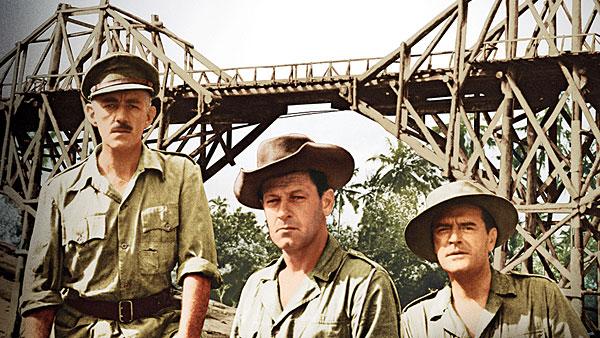 The word masterpiece gets thrown around a lot, but this one truly fits the definition. Director David Lean had a successful career leading up to this Oscar-winner, but his hat trick of this film, Lawrence of Arabia, and Doctor Zhivago put the famed director in a class of his own. In fact, if it weren't for The Sound of Music, he most likely would have directed three Best Picture winners over the span of eight years! The painstaking filming process for this film is well catalogued, but it's still hard to believe that Lean actually built the bridge that's the centerpiece of the story.
With a 60-year-old film, one can't expect it to look like a crystal-clear, digitally shot modern production, so to compare it to such would be unfair. What can be said is that the film has never looked better—warts and all. Certain scenes suffer from filming anomalies and don't translate well to 4K, but when it looks good, it looks really good—as in damn near flawless. It teems with detail and lets the natural film grain show without any hint of compression noise. The colors have never looked so full and lifelike, and the masterpiece will surely attract a new generation of film enthusiasts.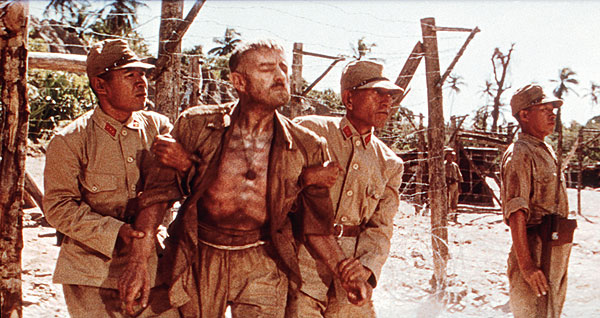 Given the film's age, I didn't expect much from the Dolby Atmos soundtrack, which is drawn from the original mono track. Dynamic range is very compressed, and dialogue is sometimes difficult to understand, especially Saito's monologues. The Oscar-winning score suffers the same fate, although the imaging and soundstage are much fuller than one would expect.
There are no new bonus materials for the UHD release, although all of the supplements from the previously released Blu-ray are included on the bundled disc. These include some vintage featurettes, photo galleries, trailers, a picture-in-graphics track, and an UltraViolet Digital Copy.
Blu-Ray
Studio: Sony, 1957
Aspect Ratio: 2.55:1
Audio Format: Dolby Atmos / True HD 7.1 core
Length: 161 mins.
MPAA Rating: PG
Director: David Lean
Starring: Alec Guinness, William Holden, Jack Hawkins
Captured in 1943, a battalion of British soldiers is forced to work as slave labor to build a bridge for the Japanese over the River Kwai. The sadistic POW commander, Col. Saito, insists the British officers work alongside the enlisted personnel against the bylaws of the Geneva Convention. The British officer, Col. Nicholson, brings this to the attention of Saito, who promptly puts him in the "hot box" until he changes his tune. Nicholson refuses to back down, and a battle of wills ensues. Saito eventually realizes he's fighting a losing battle and must find a way to inspire the prisoners to work faster, and Nicholson is the key to getting the bridge built on time.

SPONSORED VIDEO