Black Adam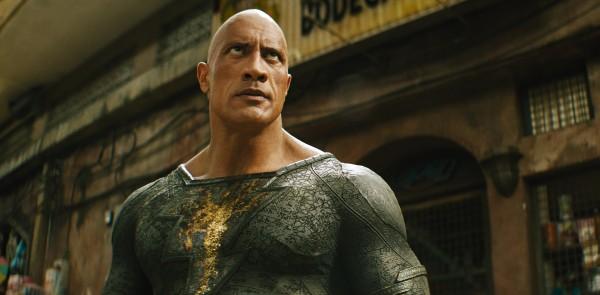 From the pages of DC Comics, Black Adam begins in the ancient land of Kahndaq, where a young slave is bestowed with the almighty powers of the gods. After using these powers for vengeance and freeing Kahndaq from its oppressive king, he was seen as a menace and imprisoned. In the present day, Kahndaq is under the control of the "Intergang," a mercenary organization, that is opposed by a small group of resistance fighters. While searching for an ancient artifact, an archeologist unknowingly frees the former slave, Black Adam. Unleashed, he begins to dole out his unique form of justice, and the Justice Society—Hawkman, Dr. Fate, Atom Smasher, and Cyclone—are called in to challenge him.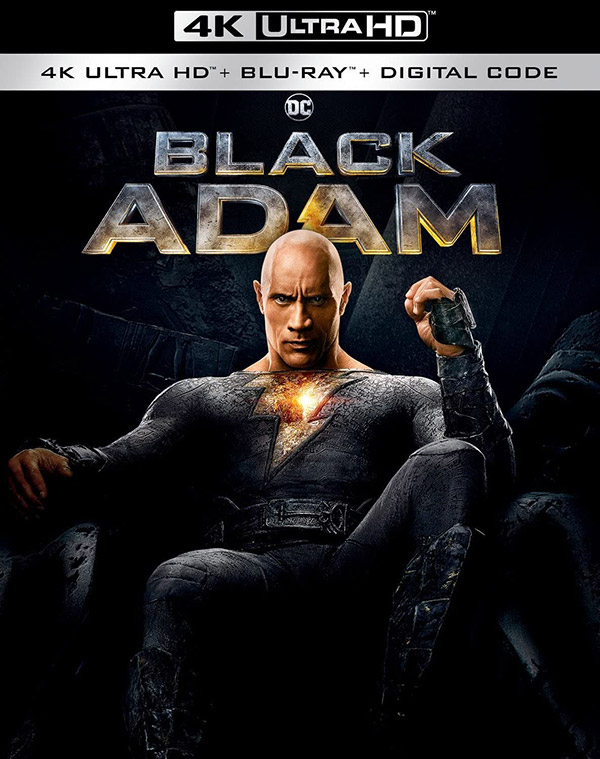 As a fan of action fantasy films, I couldn't help but hope that Black Adam would be worthwhile. I like Dwayne Johnson and did my best to keep an open mind. Unfortunately, this origin story suffers from a paper-thin plot that lacks foundation with respect to its characters and subject matter. The attempts at humor and drama fail miserably, but the action isn't terrible. I can't say that I completely disliked Black Adam. I enjoyed the portrayals of Hawkman by Aldis Hodge and Pierce Brosnan's Dr. Fate, and Johnson was fun to watch in the title role. Black Adam is mildly entertaining but ultimately a missed opportunity.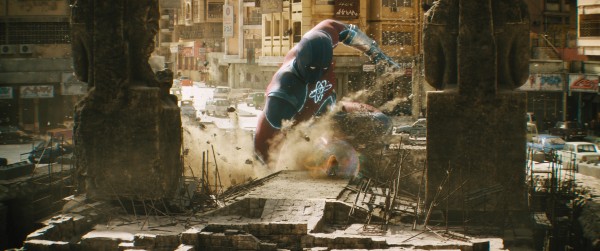 Black Adam was derived from a 4.5K source and rendered from a 4K DI. This is a visually dazzling film that benefits from the enhanced resolution and emboldened contrast. Primary colors are beautifully rendered when present. Earth tones and sepia look fantastic. Intimate details are revelatory, adding a discernible increase in depth and dimension. Blacks are inky without compromise to fidelity. Brightly lit scenes and those containing brilliant specular highlights have lots of visual pop.
The film's subject matter had the potential for a busier Dolby Atmos mix in the overhead channels, but it needed a more aggressive approach during the action sequences. Sounds mixed to the bed channels are nicely integrated, with good overall balance and envelopment. The music score is definitely the centerpiece of the track. Dialogue, dynamics, and bass reproduction are excellent throughout.
Bonus features include seven production featurettes and histories on Black Adam, the Justice Society and the Rock of Eternity. The historical segments were the most enlightening. A Blu-ray disc and Movies Anywhere digital code round out the package. Black Adam doesn't compare favorably to other films in its genre but is probably worth viewing for those who enjoy this type of entertainment.
STUDIO: Warner, 2022
ASPECT RATIO: 2.40:1
HDR FORMATS: Dolby Vision, HDR10
AUDIO FORMATS: Dolby Atmos with TrueHD 7.1 core
LENGTH: 125 mins.
MPAA RATING: PG-13
DIRECTOR: Jaume Collett-Serra
STARRING: Dwayne Johnson, Aldis Hodge, Pierce Brosnan, Noah Centineo, Sarah Shaha, Marwen Kenzari