Bigger Better Bass Page 5
Velodyne CHT-15 ($599) Considering just its specs, weight, and bulk - it's the largest and heaviest sub here - you might expect the CHT-15 to cost twice as much.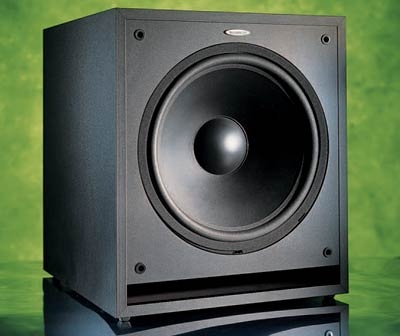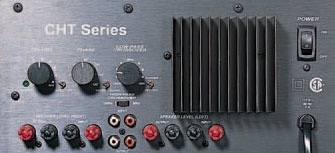 What's in the Box • Cabinet design ported • Finish flat black • Driver size 15 inches • Rated Power 300 watts • Controls 40- to 120-Hz variable low-pass crossover, 80/100-Hz selectable high-pass filter, level, variable phase, audio and video EQ switch, auto-on • Warranty 2 years
How Big Is It? • Dimensions (WxHxD) 18 1/4 x 21 x 23 inches • Volume 5 cubic feet • Footprint 3 square feet • Weight 83 pounds
Ins & Outs•line- and speaker-level inputs and outputs
How Low Does It Go? •Bass limit 25 Hz at 92 dB SPL The Velodyne had 6 to 12 dB higher SPL at 25 Hz than any other sub tested. Translation: It kicks major butt.
How Big the Bang? • Average SPL from 25 to 62 Hz 107.3 dB • Maximum SPL 116 dB at 62 Hz • Dollars per dB $6.51 The CHT-15 can produce peak SPLs that beat subs costing three to four times as much.
The Bottom Line The Velodyne CHT-15 delivered the biggest bang of the lot, hitting a tooth-rattling 116 dB max SPL. Its all-black styling can be considered either mysterious or menacing depending on your perspective.
Manufacturer Velodyne Acoustics, www.velodyne.com, 408-465-2800
LATEST VIDEO