Bigger Better Bass Page 2
Canton AS 20 SC ($399)There's no doubt that this diminutive sub is a looker, but can its small driver crank out bass where it counts?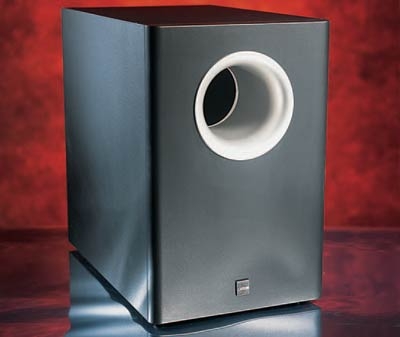 What's in the Box? • Cabinet design bandpass • Finish flat black or silver • Driver size 8 inches • Rated Power 60 watts continuous, 120 watts peak • Controls variable 80- to 140-Hz low-pass crossover, level, phase switch, auto-on • Warranty 2 years
How Big Is It? • Dimensions (WxHxD) 10 1/4 x 15 3/8 x 16 7/8 inches • Volume 1 1/2 cubic feet • Footprint 1 1/4 square feet • Weight 27 pounds
Ins & Outs • line- and speaker-level inputs and outputs
How Low Does It Go? • Bass limit 32 Hz at 88 dB SPL The Canton was the only sub here to come up short of 25 Hz. Then again, it's only $399.
How Big the Bang? • Average SPL from 32 to 62 Hz 96.7 dB • Maximum SPL 106 dB at 62 Hz • Dollars per dB $4.12 The sub's sound-pressure level (SPL) was modest, falling off rapidly at lower frequencies.
The Bottom Line The Canton AS 20 C has both a small cabinet and a nice sense of style in its favor. And while it doesn't go as deep as some of the bigger models, it's the least expensive sub in the group when it comes to Dollars per dB.
Manufacturer Canton Electronics, www.cantonusa.com, 612-706-9250
LATEST VIDEO