Beyoncé and Jay-Z Making Waves at Tidal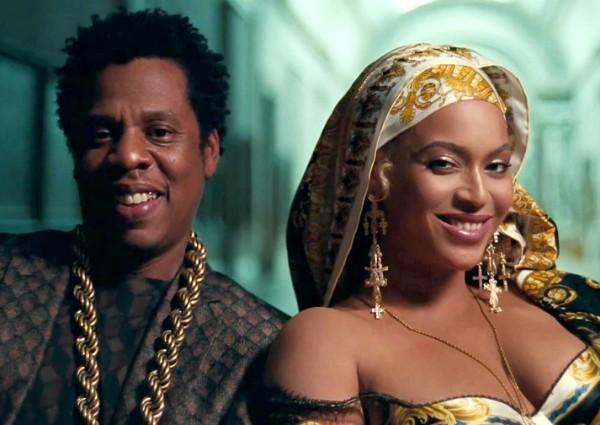 The Carters, better known as Jay-Z and Beyoncé, have just released
Everything is Love
, their first joint album, exclusively on Tidal. Jay-Z owns Tidal, and Mrs. Carter is a large shareholder in the music streaming company. While Tidal is facing accusations of late royalty payments, unreliable subscription counts and inflated streaming numbers, the power couple takes a hard stab at Spotify in the new album.
Back in 2015, Jay-Z, along with a variety of other pop artists, purchased the Norwegian company that owned Tidal making it the only musician-owned music streaming service. In addition to Beyoncé, co-owners include Kanye West, Rihanna, Madonna, Chris Martin, Jason Aldean, Calvin Harris, Nicki Minaj, and Jack White. Jay-Z had a vision for a streaming service that would benefit both the musicians and the listeners, offering higher quality streams, at a price. Most recently, Tidal partnered with MQA to stream 96kHz/24-bit when possible.
In a blatant attack at competing streaming service Spotify, Beyoncé sings in the song "Nice" from Everything is Love, "If I gave two f--ks, two f--ks about streaming numbers, would have put Lemonade up on Spotify," referring to her 2016 album that was exclusively on Tidal.
While many people are willing to pay for Tidal's better quality stream, the numbers don't lie; more people subscribe to Spotify. Tidal hasn't released numbers in a few years, but in 2016 they had 3 million subscribers compared to 30 million at that time on Spotify, which is now up to 75 million.
In fact, Tidal has been accused of falsely inflating the number of paid subscribers and more egregiously, the number of plays of two of its biggest shareholders, Kanye West and Beyoncé. In a report by the Norwegian newspaper Dagens Næringsliv, West's The Life of Pablo and Beyoncé's Lemonade were over-reported by several hundred million plays, meaning higher royalty payouts to the artists and their labels. The report has evidence of data tampering across thousands of user accounts. Tidal has denied the reports.
Will releasing this debut joint album exclusively on Tidal be enough to boost Tidal's subscribers? Clearly, Beyoncé doesn't care about the numbers but other artists and music labels do. When an exciting exclusive album is released, many people will take advantage of a 30-day free trial, or just purchase the download for a one-time fee of $9.99.
Is a better quality stream, with desirable exclusive music worth the extra fees? Or is Spotify's larger catalog a more enticing deal? Either way, this new release has lots of people heading over to YouTube to watch the (gorgeous) video for the first single. Nicely played, Beyoncé and Jay-Z, nicely played.