Best Stereo Speakers, Soundbars & Subwoofers of 2019 (So Far)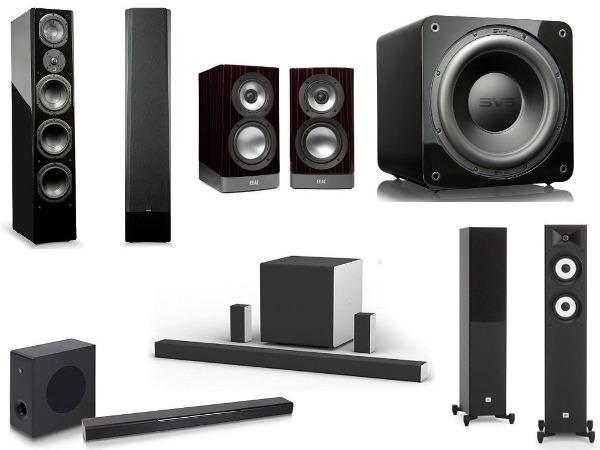 In early June, we highlighted a
half dozen Top Pick-worthy home theater speakers systems
and followed that up with a
handful of top performing speakers
that should be on the shopping list of anyone looking to go wireless. Continuing on the speaker theme, we now turn to the best stereo speakers, soundbars, and subwoofers we've reviewed so far this year. And for good measure, we've thrown in a subwoofer guaranteed to rock the house.
Stereo Speakers
JBL Stage A170 Tower Speaker: $500/pair
The A170s' ordinary looks aren't going to win any beauty contests but reviewer Michael Trei is quick to direct our attention to what really counts — the sound quality delivered by this unassuming pair of speakers from JBL, one of audio's most iconic brands. As he put it, "The A170 is a slam-dunk winner," delivering an impressively wide and deep soundstage and nailing tonal accuracy. If you're looking for good speakers but are low on cash, make the JBL A170s your first stop.
AT A GLANCE
Plus
Clear and dynamic sound
Bargain price
Minus
Plain-Jane appearance
Limited finish options
SVS Prime Pinnacle Speaker: $1,600/pair
The stately Prime Pinnacle is a true contender in the world of affordable full-range tower style speakers — in this case, one with a lone tweeter bolstered by a 5.25-inch midrange driver and three 6.5-inch woofers, all situated in slender cabinet that's about 40 inches tall. Expect to be wowed with prodigious bass, spot-on tonal balance, and a satisfyingly deep sound stage. In the words of audio maven Dan Kumin, SVS's Pinnacle is a "slam-dunk value."
AT A GLANCE
Plus
Accurate and dynamic sound
Excellent imaging depth of field
Impressive bass extension and weight
Minus
Bass balance may be less amenable to some rooms or placements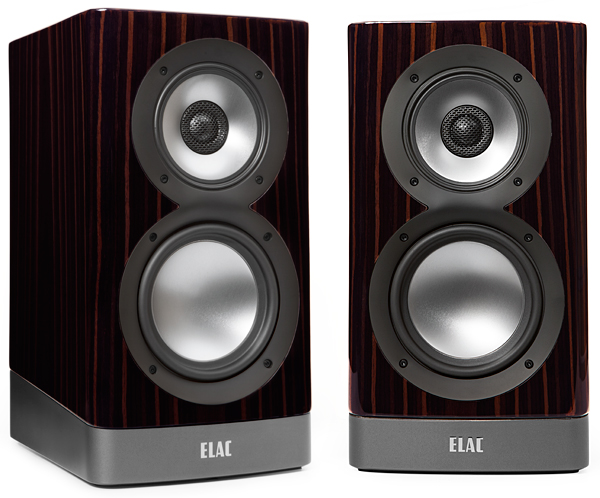 Elac Navis ARB-51 Powered Speaker System: $2,000
The virtues of powered speakers come into sharp focus with Elac's Navis ARB-51 — a serious alternative to today's popular smart speakers, many of which gloss over sound quality in pursuit of glitzy features like voice control. Behind its elegant façade is a full-on three-way design featuring a soft-dome tweeter mounted concentrically in the top midrange driver, an electronic crossover, and a separate amplifier custom tailored for each driver. Praising the ARB-51 for all-around sonic excellence, reviewer Dan Kumin called it a "consistent source of wonder."
AT A GLANCE
Plus
Top-tier tonal accuracy and dynamic ability
Amazingly compact for performance level
On-board EQ offers flexible placement options
Minus
Relatively tight sweet spot
No on-board streaming, digital inputs, or DSP