JBL Stage A170 Loudspeaker Review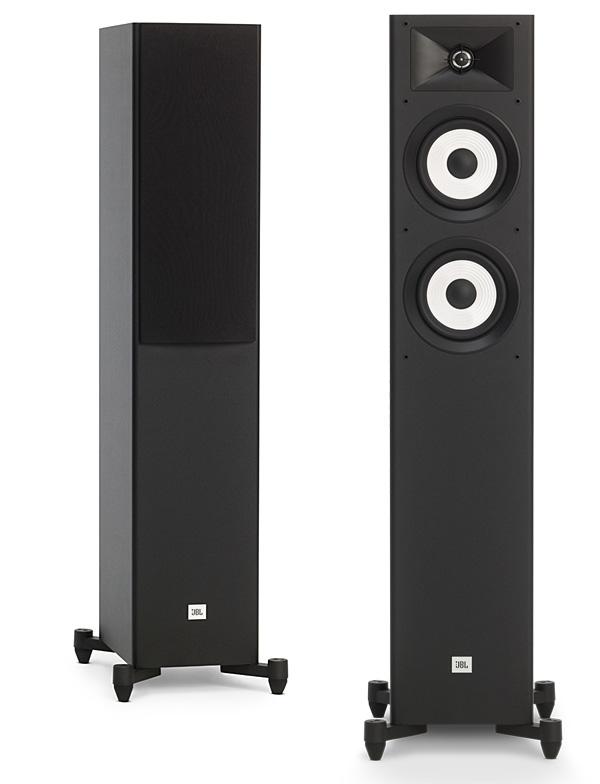 PRICE
$500/pair
AT A GLANCE
Plus
Clear and dynamic sound
Bargain price
Minus
Plain-Jane appearance
Limited finish options
THE VERDICT
The A170 is a refined, capable speaker that draws the best from recordings, and punches way above its bargain price.
It's funny how old impressions die hard. Remember the loudspeaker wars of the 1960s and 1970s? I certainly do. Back then, people would describe speakers as having either an East Coast or a West Coast sound, with the buttoned-down and refined east represented by brands like Acoustic Research, Bozak, and Dynaco, and the more raucous, wild west dominated by Altec Lansing and JBL. Those last two brands both take their names from loudspeaker pioneer James Bullough Lansing, so perhaps the so-called West Coast sound had more to do with heritage than geography.
At that time, the thinking was that if you wanted a speaker that would let you rock out while listening to your Led Zeppelin records and smoking a doobie with your friends, you needed the raw power and dynamism of a JBL or Altec. Meanwhile, jazz cats and classical music buffs gravitated toward the smooth and refined sound of the Acoustic Research AR3a.
All that thinking is now ancient history, of course, since today's speakers have less of an immediately identifiable character to them. Still, when firing up the JBL Stage A170 I was fully prepared to be confronted by a loud, slightly uncouth speaker for the party crowd. I couldn't have been more wrong.
JBL's new Stage series replaces the company's well-established Studio series from a few years back, and also overlaps somewhat with the still-current Arena series. With three floorstanding towers, two bookshelf models, two center channels, and two subwoofers, it's a pretty comprehensive lineup. There are no dedicated surround speakers—a trend I have noticed recently with several different manufacturers. To build a complete surround package, you simply use bookshelf models from the line to fill in the surround speaker positions.
The A170 is the smallest of the three Stage floorstanding models, although at 37 inches tall, it will still look pretty substantial in your room. The speaker's skinny profile would normally make it a bit unstable on the floor, so JBL provides outrigger feet that extend the cabinet's footprint a couple of inches out from each corner. These outriggers can be fitted with either carpet piercing spikes or rubber feet, which will further enhance stability while providing a way to level the speakers on an uneven floor.
My review samples came in a textured black vinyl finish that JBL calls Pantone Black. A two- tone wood finish is also available as an option, "two-tone" meaning that the top few inches of the speaker near the tweeter is covered with Pantone Black, while the lower part is covered with wood grain vinyl. JBL's included black fabric grilles attach using plastic plugs that fit into holes on the front baffle. Dual sets of five-way binding posts allow for bi-wiring or bi-amping. A pair of bass ports on the back panel gave me the impression that each woofer had its own enclosure within the speaker cabinet, but a quick check with a flashlight showed that both woofers actually share the same internal space.
The Stage A170 is what's known as a 2.5-way speaker. With this configuration, two identical woofers are used to deliver deep bass frequencies, but only the upper woofer extends into the midrange so it can interface properly with the tweeter. A 2.5-way speaker provides the bass power and extension advantages of multiple woofers, but also retains the wide midrange dispersion of a three-way speaker. The A170 uses white woofer cones with ribbed surfaces reminiscent of the famous PolyPlas woofers used on many of JBL's classic models from the past, although JBL uses the word Polycellulose to describe the current drivers rather than PolyPlas. The tweeter is a one-inch aluminum dome mounted in a shallow wavequide to control dispersion.